Ahoy, Falcons fans!
Mike and Cory are back from their trip to sea to watch some Falcons practice-battle some Dolphins, and we've got insight into how the Birds looked in their first preseason game of the year.
The guys are also joined by Bleacher Report's Tyler Dunne to discuss his recent piece on the team's efforts to overcome the Super Bowl collapse and Rise Up Reader friend Jose Miranda to talk about the upcoming Pittsburgh preseason game, Madden 18, and the new Mercedes-Benz Stadium.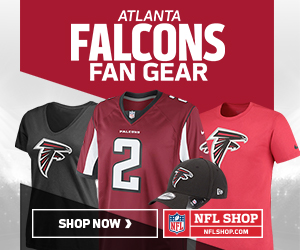 On the Docket: 
Team News: RB Devonta Freeman's concussion is discussed, as are the potential returns of key Falcons like WRs Julio Jones and Taylor Gabriel from injury as training camp ends.
Welcome to Miami: The guys discuss the stellar debut of G Wes Schweitzer, ponder what to make of CB Jalen Collins' tough night, debate which UDFA WR (Marvin Hall, Reggie Davis) deserves to win a roster spot and reveal which other Falcons had performances of note at Miami.
Life After 28-3 with B/R's Tyler Dunne: Bleacher Report's Tyler Dunne joins in to discuss his recent feature "You Can't Stop the Atlanta Falcons" and what he makes of Atlanta's chances in 2017. He also gives us a preview of the teams/storylines he's following this season.
The Great Gatsby: Friend of Rise Up Reader Jose Miranda checks in to the show to talk about Sunday's second preseason game against Pittsburgh, his thoughts what he's seen of on Madden 18, and the new Falcons stadium.
Be sure to follow Tyler's work at Bleacher Report and follow him on Twitter at @TyDunne.
Also be sure to follow Jose along on Twitter at @JoseGatsby and add him on Madden (info at end of segment).
If you haven't, subscribe to our podcast on iTunes, and leave us a 5-star review!
And, like always, follow Mike at @RiseUpReader and Cory at @CoryWoodroof47.
Photo from 11Alive
Podcast: Play in new window | Download