By Michael Aprile, Matt Karoly, and Cory Woodroof
We made it to another NFL Draft, and it's fair to say this is the most important one yet for Dan Quinn and Thomas Dimitroff. As linebackers coach Jeff Ulbrich put it on an episode of the Bird Noises podcast, "we absolutely have to nail free agency."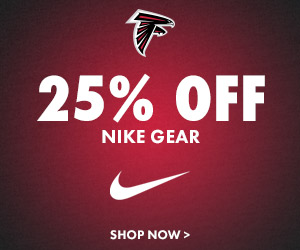 Clearly, the pressure is on for the Falcons to return to the postseason after two consecutive 7-9 seasons. And while one might argue whether the front office did their part in free agency, the draft was always going to be the true measuring stick of the 2020 offseason.
Armed with just six draft picks at the moment, Atlanta has their work cut out for them this weekend to fill holes at CB1, interior pass rusher, linebacker, and backup center. Will the Falcons be able to address these issues with so few picks?
We played GM in our last mock draft, but here is how we think the 2020 NFL Draft will actually play out for the Falcons.
Round 1
Mike's Pick: TRADE—ATL sends 16, 47, a 2021 third to LAC for 6; Falcons select defensive-weapon Isaiah Simmons, Clemson
For days, the Falcons have been sending smoke signals that they'll be trading up, the only question being for who. As I try to solve for who the Falcons could be targeting, and with so many blue-chip players from which to choose, the player I keep coming back to is the unicorn, Isaiah Simmons. If you asked Thomas Dimitroff and Dan Quinn to create a defensive player in a lab, Simmons is the result. Simmons is alien-built with freakish size, length, and speed. Like Julio Jones, who TD sold his soul to acquire, there are genuinely only a few humans on earth like Simmons.
Dimitroff gets his Julio of the defense, who unironically also went sixth overall, and Quinn gets a shiny new chess piece he can use on the edge, at linebacker, in the slot, and at safety. Simply put, Simmons will make the Falcons defense fun again.
Matt's Pick: No. 16—CB Jeff Gladney, TCU
After much commotion about the Falcons trading up in round one, it was not to be in 2020. Instead, Thomas Dimitroff and Company sit tight and draft a cornerback that goes higher than many predict, but comes packed with all the ingredients of a Dan Quinn-style corner—athleticism, physicality, and length. The 23-year-old Gladney will not be shy as he steps right into Desmond Trufant's shoes in 2020.
(Side note: I wanted to mock EDGE K'Lavon Chaisson here as I believe he'll still be on the board when the Falcons go on the clock, but I learned my lesson last year when Atlanta passed on Brian Burns.)
Cory's Pick: No. 16—EDGE K'Lavon Chaisson, LSU
My head tells me that, as the Falcons barter with teams in the top 10 to try and land a premiere defender, the price may get too high (and teams up that high gun shy to leave where they are in an unsettled draft), and guys like CB Jeff Okudah, CB C.J. Henderson, LB Isaiah Simmons and DT Javon Kinlaw may be long gone before the team eventually picks at 16. In this scenario, I think they'll take perhaps the best player on their board in Chaisson, an aggressive, speedy pass rusher who can pair with Dante Fowler Jr. and give the team its best pass rushing duo on paper in years.
But if it's my gut, I really think the Falcons throw it all out there and grab Henderson at 9 in a swap with the Jaguars, as ESPN's Mel Kiper Jr. said he heard Tuesday on his First Draft podcast. 
Cory's Pick: TRADE—ATL sends 47, 78, 2021 4th to SEA for 27; ATL selects CB Trevon Diggs, Alabama
I do think Dimitroff wants a cornerback, so I imagine he'll jump back up into the first round with the Seahawks, send the 2020 third and a 2021 fourth as collateral, and grab a corner there. I've not a clue if Diggs is there at 27, but I certainly don't think it's impossible. He's got a ton of potential, though he's not quite as polished as Okudah and Henderson. It'd be a nice save for TD and still satisfy his desire to move up the board and get that fifth-year option.
Round 2
Mike's Pick: Traded for Isaiah Simmons
Matt's Pick: No. 47—C Matt Hennessy, Temple
In a recent interview with Peter King, Thomas Dimitroff mentioned the center position specifically when asked to evaluate the 2020 draft class. With that in mind, I see the Falcons addressing the future beyond Alex Mack in round two as they nab a player with similar mannerisms and technique to the 3x All-Pro. Hennessy can bide his time in year one, perhaps entering the fray at LG, with an eye toward becoming the Falcons' starting center in 2021.
Cory's Pick: Traded for Trevon Diggs
Round 3
Mike's Pick: No. 78—CB Bryce Hall, Virginia
Despite the team's confidence in Kendall Sheffield, cornerback remains the clearest need for the Falcons. Getting Hall here would be an absolute steal. Hall would be rated much higher if not for his injury history, but when healthy, he's sticky in man coverage with excellent ball skills and instincts in zone. Hall has the potential to become a true #1 cornerback for the Falcons.
The former Virginia Cavalier has great size and length (6'1", 200 lbs), and doesn't come with any questions about his ability to show up against the run. Hall's savvy and swagger would fit perfectly in Dan Quinn's defense.
Matt's Pick: No. 78—LB Logan Wilson, Wyoming
Atlanta correctly let De'Vondre Campbell walk in free agency to go make $6 million in Arizona. However, as a result, a position that was already thin got even thinner with little reinforcements added in free agency.
Therefore, expect the Falcons to add some competition for the rights to start next to Deion Jones in 2020. Wilson is big (241 lbs), fast (4.63 40), and comes with a background as a former safety, an attribute that attracted the Falcons to Foye Oluokun in 2018. Wilson's instincts and size could also allow the coaching staff the flexibility of sliding Jones to his more natural weakside linebacker spot in the future. A home run pick if there ever was one.
Cory's Pick: Traded for Trevon Diggs
Round 4
Mike's Pick: No. 119—DE Alex Highsmith, Charlotte
The Falcons need to continue to invest in their pass rush even after paying big money to Dante Fowler Jr. Another player the Falcons have spent time with, Highsmith is a gifted athlete with a quick first step and enough agility to make him dangerous on the edge. He checks all the boxes for the size, length, motor, and pass-rush traits you look for, but he's unpolished and will take some time to develop into a consistent player for the Falcons.
Matt's Pick: No. 119—DT McTelvin Agim, Arkansas
Another consistent theme in Dimitroff and Quinn's press conferences during draft season has been their stance on the depth of the defensive tackle class. In free agency, the Falcons opted to let interior pass rushers Adrian Clayborn and Jack Crawford go in favor of retaining run stuffers like Tyeler Davison and Allen Bailey.
I don't buy the idea the Falcons are counting on John Cominsky to fill the void left behind by Clayborn and Crawford, which is why I see them adding a backfield disruptor at some point in the draft. Agim qualifies as one of the real sleepers in this class and finds himself available at this stage due to the depth at other positions like OT, WR, and CB.
As a rookie, the former Razorback should see time as a base 3-technique as well as earn reps next to Grady Jarrett in the nickel.
Cory's Pick: No. 119—TE Colby Parkinson, Stanford
In this world, the team waits a spell before adding to its tight end group. Dimitroff loves Stanford tight ends, and Parkinson would pair with Hayden Hurst to give the team two sound receiving options. Jaeden Graham is a possibility, but still a bit unproven. Give yourselves as many tight end possibilities as possible. 
Cory's Pick: No. 143—DT Raequan Williams, Michigan State
The team supplants its defensive tackle depth with Williams, who they've met with recently and should be available around then.
Round 5
Mike's Pick: TRADE—ATL sends 143 to NYJ for 158 and 211; Falcons select iOL Ben Bredeson, Michigan
The Falcons are unsettled at left guard and need to infuse the interior line with some youth and potential. In steps Bredeson, who is flying under the radar a bit. Bredeson has the talent and potential to win the starting job from day one, but his severe lack of length (31" arms) could limit his ceiling to a rotational player or force him to move to center at the NFL level.
At his best, Bredeson is a straight-up bully cut from the same cloth as Chris Lindstrom and Kaleb McGary. He'd fit right in on the Falcons line and add serious grit and toughness to a team that needs more of it. Bredeson is a mauling run blocker but can struggle when facing faster players.
Matt's Pick: No. 158 (via New York Jets)—RB Anthony McFarland Jr., Maryland
It wouldn't be a Thomas Dimitroff draft if he didn't make at least one trade, and this year, I believe that'll come in the form of a trade down as he turns the 143rd selection into picks 158 and 211. With the first of those picks, the Falcons look to acquire a speed back to compliment the rest of Atlanta's packed RB room.
But McFarland is not just a home run hitter with long speed; he also possesses the vision and elusiveness of a long-term starter. I believe if Booger Jr (yes, McFarland is the son of notorious color commentator Booger McFarland) played for a more prestigious program, he would've garnered more national attention than he's currently getting.
(Side note: I prefer the Falcons add a WR from this historically deep class, but the team always does something each year to upset me and this year I think that'll be forgoing a WR in favor of a RB.)
Round 6
Mike's Pick: No. 211 (via New York Jets)—TE Albert Okwuegbunam, Missouri
Albert "O" is one of the freakiest, most-athletic tight ends to enter the draft, ever. I can easily picture TD's eyes lighting up as a 6'5" TE with 34 1/8" arms ran a 4.49 forty-yard dash at the combine. According to Mockdraftable, Okwuegbunam's closest athletic comparison is Travis Kelce.
Okwuegbunam isn't close to a finished product yet, but he has the tools to develop into a dangerous weapon with patience and good coaching. Learning the ropes behind Hayden Hurst while competing for snaps with Jaeden Graham as the TE2 is an ideal landing spot for him. If Hurst were to leave in two years, Okwuegbunam could be ready to step into a starting role and thrive.
Matt's Pick: No. 211 (via New York Jets)—CB Kindle Vildor, Georgia Southern
Cornerback is one of those positions a team can never have enough of in today's pass-happy league. With the Falcons taking a stud CB in round 1 to occupy the CB1 spot, round six represents a good time to add a nickel corner to the mix given Kendall Sheffield's usage outside and the uncertain future of Damontae Kazee.
In Vildor, the Falcons would be getting a local product who looks and plays a lot like Indianapolis Colts' standout NCB Kenny Moore II. The Georgia Southern CB tested as a 94th percentile athlete, was a team captain and Senior Bowl participant, and recorded nine INTs and 25 PBUs during his two and a half years as a starter. Vildor passes the Falcons filter with flying colors.
Round 7
Mike's Pick: No. 228—WR James Proche, Southern Methodist
The Falcons appear set at WR behind Julio Jones and Calvin Ridley, though adding more talent to the group to push Laquon Treadwell and Russell Gage is a good thing. Enter Proche, who the Falcons have shown pre-draft interest in.
Proche is an insanely productive receiver, but he lacks anything interesting about his size, athleticism, or route running. The best thing about his game is his ability to win in one-on-one situations and 50/50 balls. I envision him filling the role Aldrick Robinson did in 2016 as a deep threat, and if Proche can learn a thing or two about route running from his teammates, he has the potential to be so much more.
Matt's Pick: No. 228—TE Stephen Sullivan, LSU
Last year was the first draft of the Dan Quinn era where the Falcons didn't select an LSU Tiger. I don't believe they'll go two consecutive years without doing so, especially considering the wealth of talent coming out of Baton Rouge this year.
While Sullivan probably ranks near the bottom of Tigers to draft, he comes with tremendous upside as a former WR who made the jump to TE in 2019 while showing flashes of promise. Betting on upside is all a team can accomplish in the final round, which is why the Falcons pull the trigger on Sullivan to compete with Khari Lee at TE3.
Cory's Pick: No. 228—BPA, BPA, BPA
Who do you think the Falcons will draft this year? Sound off in the comments or @ us on Twitter: @RiseUpReader