By Mike Aprile, Matt Karoly, Andy Gallagher, and Josh Lederle

With the draft only days away, we are firmly entrenched in the time of year when we try to convince ourselves (and anybody who will listen) that we not only know better than Thomas Dimitroff and his staff but we would do a far better job if only given the opportunity.

But, while the last few months have been all about unveiling our grand plans to head into the 2019 season with Nick Bosa, Quinnen Williams, AND an arsenal of early picks in 2020, we have now come to the point when we must step into the shoes of the mere mortals in charge of drafting for the Falcons.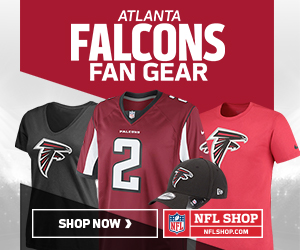 Insiders (both genuine and imagined) have been spreading information and the rumor mill is in overdrive. But who should you believe? Luckily for you, the Rise Up Reader team is here to help you sort the fact (or, at the very least, optimistically educated guess) from the fiction as we give our predictions on which players will be Falcons by close of play Sunday.

Editor's Note: The Draft Network's Mock Draft Simulator was used as a guide to making the below selections.

Round 1
Mike Aprile
Round 1, Pick 14 – OT Jonah Williams, Alabama

The more I think about it, the more I feel the Falcons have fallen in love with Jonah Williams. At just 21 years old, Williams is scratching the surface of his enormous potential. A pro-ready, versatile technician with the athleticism and attitude desired, Williams is a day-one upgrade anywhere you put him on the right side of the line, though I believe the Falcons would plug him in at right tackle and never look back. Williams' size and ideal position concerns have put a noticeable chip on his shoulder. A trade up with Detriot seems imminent to ensure Dimitroff gets his guy.
Matt Karoly
Round 1, Pick 14 – DE Brian Burns, Florida State

As much as I want to see Ed Oliver fall here or for the Falcons to go up and get their man, I think the front office believes they have to get one impact player along the offensive and defensive line with their top two picks. And by executing a trade up for Oliver, they run the risk of missing out on one of those players.

Therefore, I have the Falcons staying put at 14 and walking away with one of the best edge rushers in the class in Brian Burns. It would appear the NFL is not as high on Burns as most draft analysts are, which is why I believe he'll still be available when Atlanta goes on the clock in round one.

But what might scare away some NFL GMs and head coaches regarding Burns likely won't be an issue for the Falcons. Burns has a similar athletic profile to Vic Beasley; however, where the Florida State Seminole differentiates himself from Beasley is that he is entering the league with a ready-made toolbox of pass rush moves. And what's even better about Burns is he just turned 21 this month, so the best is yet to come for him as a pass rusher.

Andy Gallagher
Round 1, Pick 14 – OT Jawaan Taylor, Florida

The Falcons reportedly met with Taylor at the Combine before bringing him in for a top 30 visit. Upgrading the offensive line has been a consistent theme throughout the offseason and, while they brought back Ty Sambrailo on an improved deal, the right tackle spot is the one area they may still view as a question mark.

Sambrailo's deal hasn't prevented the Falcons doing their due diligence on offensive tackles and, after an initial surge, some medical concerns have hinted that Taylor could still be on the board at 14. Dan Quinn has a familiarity with Florida having previously been Defensive Coordinator there and I'm sure that he will have reached out for information. Taylor's mean demeanor fits perfectly with the toughness that the coaching staff preaches and he's one of the few offensive tackles in the draft who's impressed in both run and pass blocking.

Josh Lederle
Round 1, Pick 14 – OT Cody Ford, Oklahoma
Ford is the perfect immediate first-day impact player that the Falcons need along the offensive line. With his nastiness and sheer ability, Ford has the opportunity from the beginning to snatch up the starting right tackle position and serve as a personal protector for "Matty Ice." His ability to play both guard and tackle will surely come in handy when the Falcons are in a pinch for depth at each position.
Round 2
Mike Aprile
Round 2, Pick 45 – DE Zach Allen, Boston College
This is a pick that is starting to make too much sense. The Falcons recently spent quality time getting to know BC's top prospects, and Allen seems cut from the Dan Quinn cloth. The Falcons still need a base defensive end and Allen would be a big upgrade over the Derrick Shelby's and Brooks Reed's of the world. Allen's relentless motor, combination of strength and size, and instincts will undoubtedly be appealing to DQ.

Though he's not the most athletic guy ever, Allen showed enough lateral quickness and explosion to be a fit on Atlanta's defense. Think of Allen as the antithesis of Vic Beasley—this a guy you want to go to war with. Allen can help day one against the run and already is a solid pass rusher. If this pick hits, the Falcon could have a poor man's J.J. Watt.

Matt Karoly
Round 2, Pick 45 – OT Kaleb McGary, Washington

After selecting a pass rusher in round one, the Falcons will be on the hunt for a right tackle in round two to complete their offensive line overhaul this offseason. Fortunately for them, this class goes about 7-10 deep at the position for day one contributors and McGary falls into that category.

Outside of his arm-length (32.88"), the former Washington Husky checks off all the boxes to be the Falcons plug-and-play RT in 2019 — experience (47 starts at the position in his college career), size (6'7" 320 lbs), and athleticism (5.05 40, 4.58 shuttle, 7.66 3-cone). He reminds me of a young Ryan Schraeder.

Andy Gallagher
Round 2, Pick 45 – DE Zach Allen, Boston College

Versatility is big in Dan Quinn's defense and Allen's ability to play both the run and the pass will appeal, while the fact he can play on the edge or inside gives him multiple paths to success. Allen's been extremely productive, consistently disrupting the play and penetrating the backfield and the Falcons need to improve along the defensive line.

Allen's not going to be a double digit sack guy but recent moves suggest the team wants to upgrade their run defense. They're clearly comfortable with Takk rushing off one edge and if they believe that Beasley and Clayborn can rekindle some of 2016's magic (I remain skeptical) then they might prioritize a tough run defender who can contribute against the pass.

Josh Lederle
Round 2, Pick 45 – DE Montez Sweat, Mississippi State
Now while this may be completely off the mark, there is a chance that Sweat falls to the Falcons at the 45th selection. Due to a heart condition and some minor character concerns, many teams have reportedly taken Sweat, who was originally seen as a top-fifteen pick, off their boards completely. While it is hard to say if the Falcons have or have not lost interest, his speed and skill at the defensive end position provide something the Falcons have been lacking for quite a long time: an all-around stud to pair with star defensive tackle Grady Jarrett.

Round 3
Mike Aprile
Round 3, Pick 79 – CB Trayvon Mullen, Clemson
The Falcons experienced serious turnover at the cornerback position and they did not do much to fill those gaps with confidence. Isaiah Oliver is expected to step into Robert Alford's starting vacancy and Damontae Kazee will step into Brian Poole's.

Desmond Trufant has slowly regressed since 2016 and carries a big contract, something the team is surely monitoring. There are too many question marks in the secondary for me to feel safe, hence the selection of Mullen, a long corner who will immediately push Oliver and could step into a starting role sooner rather than later.

Matt Karoly
Round 3, Pick 79 – CB Joejuan Williams, Vanderbilt

While there is some concern about Williams's hip-stiffness and ability in press coverage, the same remarks were said about another long corner who also came from a prestigious university. That corner was Stanford alum Richard Sherman, who Williams has drawn similar comparisons to.

Standing 6'3 and 211 lbs with 32.5" arms and a 78" wingspan, Williams led all SEC corners in passes defended (14), interceptions (4), and solo tackles (48) in 2018. A leader both on and off the field, the former Commodore will fit right into the Brotherhood and allow the team the flexibility to move on from Desmond Trufant's contract in 2020.

Andy Gallagher
Round 3, Pick 79 – CB Isaiah Johnson, Houston

Isaiah Johnson is 6'2 and ran a 4.4 at the Combine. What more needs to be said? Dan Quinn will love him. Johnson is an incredibly raw prospect, having only moved from wide receiver to cornerback in 2017, but his physical tools are incredibly rare for the position.

Quinn has shown in the past that he's not afraid to take it slow with cornerbacks and he'd likely look to do the same with Johnson, allowing him time to refine his game before taking his place on the outside with his fellow Isaiah if Trufant's play drops off. Having two physical cornerbacks who can play press coverage would be a dream come true for Dan Quinn.

Josh Lederle
Round 3, Pick 79 – CB David Long, Michigan

To round out on some major positions of need in the first three rounds, David Long has the potential to help reshape the Falcons secondary. His athletic traits stand out above the rest of his attributes which is perfect for the role he would be playing in his first year as a Falcon. His form compares to that of Robert Alford with the awareness to have a jump on every route he covers making him a potential mid-round steal in this year's draft.

Round 4
TRADE – New England Patriots trade pick 101 to Atlanta Falcons for picks 117, 172 & 230

Andy Gallagher
Round 4, Pick 101 – WR/PR Mecole Hardman, Georgia

It's been an open secret that the Falcons are looking to upgrade their return game and, despite bringing back Justin Hardy and signing Kenjon Barner, they still have a way to go. Jason Butt of The Athletic reported that the Falcons have shown interest in Hardman, who is one of the most elusive prospects in the draft.

While there's a running joke that the Falcons don't draft from Georgia, the opportunity to add a big play threat may prove too difficult to resist.

Mike Aprile
Round 4, Pick 117 – iOL Nate Davis, Charlotte

The Falcons badly need youth and talent along the interior offensive line, and Davis would be a steal at this point in the draft. Having recently visited Flowery Branch, Atlanta has rightfully shown ample interest in the Charlotte product. Davis could sit behind the starting interior trio for a year and provide talented depth until he's ready to seriously challenge for a starting role in 2020. If the Falcons need to move on from one of Mack, Carpenter, or Brown after this season, Davis could step in capably for any of the three and enjoy a long, productive career as a Falcon.

Matt Karoly
Round 4, Pick 117 – WR/KR Mecole Hardman, Georgia

After the Falcons parted ways with Devin Hester in 2016, the team has played musical chairs at kick and punt returner the last three seasons. That all will change with the prioritization of Hardman in the early stages of round four.

One of the most electrifying playmakers in the 2019 class, the former Georgia Bulldog is also an underrated route runner that can offer a mix of what former Falcons Taylor Gabriel and Marvin Hall brought to the team. A 2020 nucleus of Julio Jones, Calvin Ridley, and Mecole Hardman would be a potent attack moving forward.

Josh Lederle
Round 4, Pick 117 – DT Gerald Willis, Miami
A player that has been gaining some buzz as of late, Gerald Willis can be a talented, young rotational piece to throw into the mix at defensive tackle. While his college stats are a bit rocky (started off cold yet ended as one of the nation's leaders in tackles for loss), Willis can fit in early and benefit from the presence of many veteran playmakers along the defensive line. According to ESPN analyst Mel Kiper, Willis "Could be a guy who we look back on in three or four years and say was overlooked."

Mike Aprile
Round 4, Pick 137 – WR Hunter Renfrow, Clemson

Justin Hardy returned to the Falcons on a one-year deal, but it's apparent he's not long for Atlanta. Hunter Renfrow is a similar, sure-handed slot receiver that can spend a year learning behind Hardy before becoming his official successor. As the eventual fourth option in a loaded receiving corps, Renfrow's route-running ability will allow him to get open early in his NFL career, and he's sure to become a Matt Ryan favorite in no time.
Matt Karoly
Round 4, Pick 137 – DT Cortez Broughton, Cincinnati

While I'm sure this is later than most want to see the Falcons address their interior defensive line, they are getting a hidden gem in Broughton at this stage of the draft. Following a break-out senior season in which he tallied 18.5 tackles for loss and 7.5 sacks, the former Bearcat reminds me of a poor man's Jonathan Babineaux given his stature (6'2 290 lbs) and cat-like quickness off the ball.

With the depth at 3-tech in front of him, Broughton would likely redshirt in 2019 before assuming a bigger role in 2020 when Jack Crawford becomes a free agent.

Andy Gallagher
Round 4, Pick 137 – LB Ty Summers, Texas Christian

A leader on the TCU defense, he seemed to be near the ball on every play and showed a good understanding of the game. Most will look at him as a solid run defender and potential special teams stud but his coverage ability is being severely underrated and his Combine performance showcased his athleticism.

Summers' ability to play both the Mike and Sam positions make him the perfect backup for 2019 and the decision makers could see him as a long term successor to De'vondre Campbell.

Josh Lederle
Round 4, Pick 137 – DE Maxx Crosby, Eastern Michigan
While it may seem odd that I chose to double dip at defensive end here, I feel that building the depth at said position is very important right now as it would be stripped of any talent without third-year defensive end Takkarist McKinley and fifth-year defensive end Vic Beasley Jr.

Crosby impressed with a 4.66 forty time at the NFL Combine and his production over four years (20 sacks over his four years) would lead some to see him as potentially worthy of a day two selection.
Round 5
Mike Aprile
Round 5, Pick 152 – OT Bobby Evans, Oklahoma

A third offensive lineman? You bet. Evans is too good to pass up here and would give the Falcons another young and talented offensive lineman, a future starter, and much-needed cap relief. Evans could start at right tackle in 2020 and allow Jonah Williams to move to right guard if the team so chooses. Both players are versatile, which is a huge plus in the team's eyes.

With Evans, Williams, and Davis in tow, the Falcons can sever ties with Ty Sambrailo, James Carpenter, Brandon Fusco, and Jamon Brown when they see fit, patiently injecting youth and affordability into a line that desperately needs an overhaul.

Matt Karoly
Round 5, Pick 152 – G/C Hjalte Froholdt, Arkansas

It was a bit of a head-scratcher when the Falcons decided not to bring back Ben Garland in a reserve capacity for 2019. But in Froholdt, the Brotherhood would be adding a player with a similar skillset and backstory to Garland.

Both Froholdt and Garland have experience playing center and guard and even more interesting is that they both started their football careers as defensive linemen. In 2019, the Danish native could challenge Wes Schweitzer and Brandon Fusco for the swing interior backup role on game days, but at the very least he would serve as Schweitzer's long-term replacement in 2020 if he were to sign elsewhere.

Andy Gallagher
Round 5, Pick 152 – RB Bryce Love, Stanford

If there's one thing that the Falcons love it's speed and there are few faster than Bryce Love. Once expected to be the top running back in the draft, the former Heisman finalist has dealt with a string of injuries, most recently a torn ACL, but has consistently been praised for his work ethic and intelligence.

With Tevin Coleman departing as the Falcons' primary speed option out of the backfield, adding a home run threat like Love would help keep defenses on their toes.

Josh Lederle
Round 5, Pick 152 – LB Ben Burr-Kirven, Washington

Burr-Kirven is a perfect late round selection for the Falcons in that it improves depth at the position and also adds a speedy tackler on special teams. While his size has limited him from being a full-fledged leader in the middle of the defense, Burr-Kirven will find success in his strong tackling (forced six fumbles and recovered three over the last two years) and ability to cause disruptions with his quickness.

Mike Aprile
Round 5, Pick 172 – TE Foster Moreau, LSU

Foster Moreau is a player I've been quietly hoping the Falcons can land in the middle of the draft, but I'm afraid his stock has risen a bit too high for that to be likely. Moreau is an athletic specimen that was misused at LSU as primarily a blocker, but he did an impressive job with what he was tasked. This is a projection pick, and Moreau should end up being a much better pro than college player. If Eric Saubert doesn't make a big leap, Moreau's going to take his spot as the fourth tight end next season. In 2020, look for Moreau to be a dangerous piece in two tight-end sets.

Matt Karoly
Round 5, Pick 172 – CB Jimmy Moreland, James Madison

With Joejuan Williams providing depth at outside corner, the addition of Jimmy Moreland provides insurance behind Damontae Kazee at nickel corner. Boasting a similar build to Kazee at 5'9 180 lbs, Moreland makes up for it with his junkyard dog mentality and excellent ball skills (18 career interceptions).

Josh Lederle
Round 5, Pick 172 – DT Daylon Mack, Texas A&M

Daylon Mack is a beast, simply put. Standing at six feet and one inch and 336 pounds, opposing offensive lineman will be sent running at the sight of him. Pairing a physical run-stuffer like Mack with the athletic Grady Jarrett (and rotational tackle Gerald Willis) can potentially make the Falcons defensive line a force to be reckoned with.

Round 6
Mike Aprile
Round 6, Pick 186 – iDL Michael Dogbe, Temple

Michael Dogbe would be a great fit as a developmental player on the back-end of a now crowded depth chart at DT. Learning behind Grady Jarrett and Jack Crawford, Dogbe can refine his technique and work on his arsenal of pass rush moves before potentially replacing Crawford as an important part of the rotation on passing downs. The Falcons have shown interest in Dogbe, and it wouldn't be shocking if he went a bit earlier.

Matt Karoly
Round 6, Pick 186 – LB Ulysees Gilbert III, Akron

While the Falcons could wind up punting on linebacker altogether, I could also see them pulling the trigger on a player very reminiscent of last year's sixth-round pick, Foye Oluokun. Like Oluokun, Gilbert nailed his pro day posting impressive numbers in the 40 (4.46), 3-cone (6.94), vertical (39.5"), and broad jump (10'6").

If selected, the uber-athletic linebacker could be the straw that broke the camel's back and signal the end of Duke Riley's time in Atlanta.

Andy Gallagher
Round 6, Pick 186 – CB Hamp Cheevers, Boston College

If Isaiah Johnson was a "tools" pick then Hamp Cheevers is the opposite. He's undersized and would likely have to move inside at the next level, but he had a solid showing at the combine and has shown the ability to be able to cover quick, shifty receivers in the slot. While we associate Dan Quinn defenses with the long, athletic defensive backs, Ricardo Allen and Damontae Kazee have both shown that there's a path to success for smaller guys with the right attitude.

Josh Lederle
Round 6, Pick 186 – OT Trey Pipkins, Sioux Falls
Trey Pipkins has shown flashes of what it takes to be a starting caliber offensive tackle, he just needs some time to develop. With the Falcons already having drafted Cody Ford in the first round (who can shift to guard to make room for Pipkins down the line), they can afford to take a chance on the raw Pipkins. After putting up a 5.12 forty time and 7.67 three-cone time at the NFL Combine, Pipkins clearly has the right athletic tools to be a starter at the NFL level, he just needs some time and experience (most likely to come on the practice squad) to acclimate to the league.

Round 7
Mike Aprile
Round 7, Pick 230 – DE Shareef Miller, Penn State

Behind Takk McKinley, the Falcons do not have a long-term option at defensive end. After this draft, they will. With the selections of Zach Allen and Miller, Atlanta will feel a lot better about their DE depth and flexibility. Miller is a project, but with a season under Dan Quinn's tutelage, he could become a key contributor in 2020. With so many question marks at DE, the Falcons need to start their contingency plan early to avoid being forced to invest serious resources to fix a bad problem area.

Matt Karoly
Round 7, Pick 230 – S BJ Blunt, McNeese State

Blunt played LB for FCS McNeese State, but in the NFL he translates better to an in-the-box strong safety as he checks in at 6' 220 lbs. At this year's owners meetings, Dan Quinn talked about bolstering his safety depth following a season in which the team was ravaged by injuries at the position.

With Sharrod Neasman, JJ Wilcox, Afolabi Laguda, Chris Cooper, and now BJ Blunt added to the mix, Quinn will be hoping "iron sharpens iron" and that the Falcons are better off at the position behind Allen and Neal than they were a year ago.
Josh Lederle
Round 7, Pick 230 – WR/RB Jalen Hurd, Baylor

This pick, while seemingly late and insignificant, can eventually become the swiss army knife that the Falcons offense needs. Having experience at both running back and wide receiver over his four collegiate years, Hurd is a weapon in disguise and can be thrown in on day one to work in short yardage situations. What better way to end a fantastic draft than to pick another impact player who can potentially become a star for the Falcons for years to come?