Previously in our series of roster reviews, I looked at the current status of the Atlanta Falcons wide receiver corps. Today, I'll be analyzing the team's running back group, including fullback Derrick Coleman.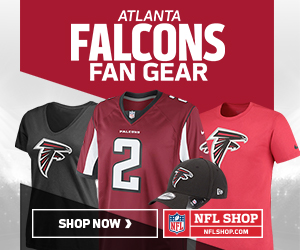 Overview
Atlanta's favorite tag team, Devonta Freeman and Tevin Coleman, rushed for 1492 yards and 12 touchdowns. Noted third string running back Matt Ryan rushed for 143 yards and Terron Ward rushed for 129 yards. Derrick Coleman only saw the ball twice, where he rushed for 8 yards, which is more attempts than Patrick DiMarco had in his last two seasons.
The team finished 13th in the league and recorded 81 less yards on nine more attempts. In a season that saw less-than-ideal offensive line performances and an offense that seemed to stop dead every other drive, the numbers tell us that Atlanta's rushing production only dipped slightly from the 2016 season. The team averaged 120.5 yards per game in 2016, while 2017's squad averaged 115.4 yards per game. It's normal for an offense to regress under a new OC, but we cannot complain too much about Sark's year one performance rushing wise, as Kyle Shanahan recorded a paltry 100.4 yards per game in 2015.
Much of Sark's criticism, however, comes from his usage of the team's backs in the passing game. Freeman and Coleman combined for 883 receiving yards in 2016, whereas the duo only gained 616 receiving yards in 2017 – almost a 300-yard difference. This isn't ideal, especially considering the quickness and acceleration of both backs. The team plans on beefing up the offensive line this offseason, and with new position coach Bernie Parmalee and new right guard Brandon Fusco in tow, the rushing attack should be deadlier than ever next season. If Sark can figure out how to use his running backs in the passing game, Atlanta will see a dominant offense on the field next year.
Devonta Freeman
(196 rushes, 865 yards, 4.4 yards per carry, 7 TDs)
(36 catches, 317 yards, 8.8 yards per catch, 1 TD)
Devonta Freeman failed to eclipse 1000 yards in a season for the first time as a starter in his career. This was partly due to him missing two games to injuries, but even if Freeman matched his average yards per game (61.8) in the games he missed, he would have failed to reach the 1000-yard mark. His decrease in yards also seems to be part of a trend that has given Tevin Coleman more rushing attempts each year. In 2015, Freeman rushed 265 times while Coleman rushed 87 times. In 2016, Freeman rushed 227 times and Coleman rushed 118 times.
This year, Freeman rushed 196 times and Coleman rushed 156 times. While Freeman remains as the team's feature back, I wouldn't be surprised if Sark decides to continue the trend and move closer to a true 50/50 split with Coleman. Freeman's biggest disappointment this season was in the receiving game. He was targeted 18 less times (65 vs 47) and caught the ball 18 less times (54 vs 36) than last season, which resulted in him recording 145 less receiving yards (462 vs 317). This decrease in production is most likely due to Sark's struggle to successfully incorporate the backs into the passing game. Freeman also recorded four less touchdowns (11 vs 7) than last season, and this is a result of Atlanta's poor redzone efficiency.
He also recorded a career high four fumbles in 2017, which echoes the general motif of a lack of execution by the offense. One point of concern for Free is the two concussions he had this season. He now has three in his career, and it only gets scarier each time he gets one. While it shouldn't be a major issue next season, we have seen more and more players end their careers earlier due to numerous concussions. Freeman is regarded as one of the best running backs in the league, and we should see him continue to run all over the NFL next season.
Tevin Coleman
(156 rushes, 628 yards, 4.0 yards per carry, 5 TDs)
(39 catches, 299 yards, 11.1 yards per catch, 3 TDs)
While it's still apparent that he's primarily an outside run/catching receiver, Tevin Coleman has become a better and better rusher each year with Atlanta. He recorded his career high in rushing yards and has adjusted nearly flawlessly to his increased workload. His yards per carry did slightly dip this year from last year (4.4 vs 4.0), but this dip is from Sark's insistence to run Teco up the middle, when that simply isn't where his strengths are. Like Freeman, Coleman had poor production in the receiving game compared to last year.
He was targeted only one less time (40 vs 39) and caught the ball four less times (31 vs 27), but he recorded 122 less yards. Coleman was getting the looks, but just couldn't make the most out of those looks. This was partly due to Sark not having a similar passing game plan as Kyle Shanahan did. In year one of Sark, we saw receivers getting looks, but they'd catch the ball and immediately be tackled. Shanny's system offered the receivers a chance to explode downfield after catching the ball. Atlanta recently payed Devonta Freeman a hefty contract, so there have been talks of trading Coleman to avoid having to pay him, but GM Thomas Dimitroff has stated that the team doesn't plan on trading Coleman in the final season of his contract.
As Sark continues to learn his offense, hopefully we can see Tevin Coleman explode downfield for those exciting 40 and 50-yard plays.
Terron Ward
(30 rushes, 129 yards, 4.3 yards per carry, 0 TDs)
(3 catches, 14 yards, 4.7 yards per catch, 0 TDs)
Terron Ward is one of those players who never holds back and battles for every possible yard. Whenever he is in the game, you can always count on getting a few extra yards when he puts his head down. The undrafted free agent out of Oregon State has one more year in his contract and will be fighting for a chance of securing another contract, whether it be with Atlanta or another team. Even though I'm a fan of Ward, I don't see him having a high ceiling with the team. Atlanta should draft a young running back to serve as a RB3 over Ward and develop into the eventual Tevin Coleman replacement if he decides to secure the bag elsewhere. As of now, it doesn't look like Ward will return unless the team forgoes adding depth there in undrafted free agency or in the actual draft, which feels like a near impossibility.
Derrick Coleman
The NFL's first legally deaf offensive player has an amazing backstory and incredible heart. He was looking to start anew with Atlanta after dealing with legal problems in 2016. Unfortunately, Coleman didn't perform well in his year with Atlanta and Pro Football Focus gave him a poor 33.4 overall grading. His biggest impact came on special teams, in which he did a pretty decent job. However, Coleman simply wasn't as effective as Patrick DiMarco at FB. I don't see him resigning with Atlanta, and I wish him best of luck in his future endeavors.
Overview
Already one of the league's best running back duos, Devonta Freeman and Tevin Coleman will continue to improve. It's going to be exciting seeing the pair feast on opposing defenses, especially if Atlanta's offensive line play improves. I firmly believe that Sark will better his offense and figure out how to implement an effective passing game with his talented running backs. Will Atlanta keep the group as is, or will the team decide to find a young, raw running back to develop long-term? Atlanta will also probably look to replace FB Derrick Coleman.
Free Agency?
While Atlanta shouldn't consider looking in free agency for a running back, there are a few names that could fill the fullback spot.
… trade for Patrick DiMarco…
What was that? Anyways, while the list of unrestricted free agents isn't long-
… trade a fourth-round pick for DiMarco…
There it is again! I swear I heard something. Anyways, fullbacks.
… SCREW IT, TRADE A FIRST AND SECOND-ROUND PICK FOR PATRICK…
Stop that. DiMarco isn't going anywhere. Atlanta decided to pay Matt Schaub for insurance in case Matt Ryan went down due to injury and let Patrick go. It's time to move on. Here are a guy that we could sign:
Mike Tolbert – While being listed as a running back, Mike Tolbert has played as a fullback for most of his career. He's an experienced veteran and could be a cheap fix for Atlanta.
Draft?
Devonta Freeman was a fourth-round pick and Tevin Coleman was a third-round pick. If Atlanta wants to stock for the future, they can find a star in later rounds. Here's a couple prospects that Atlanta should consider looking at:
Rashaad Penny, San Diego State, 5'11" 220 lbs.  – Penny was college football's leading rusher in 2017, finishing with a ridiculous total of 2027 rushing yards. The kid has it all: a dangerous first cut, an adept ability to change directions with ease, and supersonic speed. His size is ideal for an NFL running back. Penny also finished second among running backs in total kick return touchdowns. If Atlanta decides to take a chance on him, Penny could immediately contribute on special teams. The biggest question mark for Penny is that he put up big stats against bad defenses. The Mountain West conference doesn't boast the toughest defenses in college football, so scouts have been worried that his numbers can't be replicated against NFL defenses. If Penny shows out at the combine, he could easily be snatched up in the earlier rounds, but if he falls to the fourth round, Atlanta should take a serious look at him.
Dimitri Flowers, Oklahoma, 6'2" 247 lbs. – Flowers was a big factor in putting up 48 points against my Bulldogs in the Rose Bowl this year. He's strong, fast, and can catch the ball well. He scored nine touchdowns with Oklahoma last season. Oh, did I mention that he's a fullback? He can make an immediate impact with Atlanta in his first year, throwing up big blocks and being yet another dynamic option for the offense to work with. Flowers is expected to fall between the fifth and seventh round.
Atlanta's running game is a huge part of what makes this offense so great. Devonta Freeman and Tevin Coleman will continue to eat. If Atlanta drafts some young talent for the squad and Sark figures out how to create a more effective passing game for the running backs, then this offense could see some of its 2016 glory return. Your thoughts?
Photo from AtlantaFalcons.com