The Atlanta Falcons have finalized their 2017 roster, as deep a group as we've seen in quite some time. Here's a breakdown of what's in store.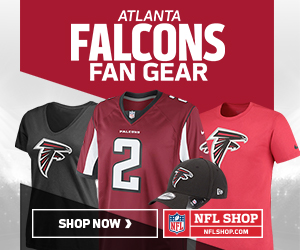 QB (2)
Matt Ryan
Matt Schaub
The NFL's reigning MVP sits atop this list, which makes it hard not to grin about. Ryan will be working to continue his second wind, and with one of the league's best offensive lines and most potent receiving cores, he figures to do just that. Ryan's life is made so much easier with proven play at center, and Alex Mack's presence has lifted the quarterback's play back to its 2010-2012 level, if not even better. It will be paramount to Ryan for Mack's health to stay intact this season, though, reserve C Ben Garland is no scrub and would be at least comparable to Joe Hawley should injury strike. Steve Sarkisian's scheme figures to give Ryan more freedom than Kyle Shanahan's did, which should settle the offseason-old debate as to who was more responsible for Atlanta's 2016 fireworks – the pass-thrower or the pass-caller. Matt Schaub is an able veteran backup.
RB (5)
Devonta Freeman
Tevin Coleman
Terron Ward
Brian Hill
Derrick Coleman
The Falcons' running back stable is the team's deepest well, sporting two Pro Bowl-potential running backs in Devonta Freeman and Tevin Coleman. Both are world-beaters in the passing game, while Freeman offers more versatility on the ground with his aggressive running style and ability to cut quickly and change direction on his runs. Where Freeman wins in agility, Coleman makes up for in his overall speed and breakaway ability – you don't want to let him get open space. They make the most dangerous up the most dangerous one-two punch in the NFL. Ward is the sleeper, an ascending third back who flashed his power style and ability to catch out of the backfield. He could also fill in for FB Patrick DiMarco's blocking ability in select situations, though that will primarily be new FB Derrick Coleman's job. RB Brian Hill will likely be on the inactives list for most of the season, with his path to the field forged for more of a 2018 debut.
WR (6)
Julio Jones
Mohamed Sanu Sr.
Taylor Gabriel
Justin Hardy
Andre Roberts
Nick Williams
Jones is the marquee name here – the premiere talent at the position and the heir-apparent to Calvin Johnson as being the league's freak-of-nature headache for opposing offenses. Fresh off of surgery, he could post up his best season as a Falcon – as the team settles into Steve Sarkisian's scheme, look for Jones to be relied on more. Sanu Sr. has reportedly had an encouraging offseason after his respectable 2016 campaign, and Gabriel looks to build on his breakout season. Hardy could see more responsibility if Gabriel isn't quite back to 100% following an offseason hamstring injury, and Roberts will provide more versatility in the passing game than former KR/PR Eric Weems did (and more explosive quality in that role). Williams was the surprise winner of the WR6 spot, though his rapport with Ryan and veteran special teams experience should have made him a more obvious candidate.
TE (3)
Austin Hooper
Levine Toilolo
Eric Saubert
With veteran TE Jacob Tamme not returning and former roster TE Joshua Perkins on the practice squad and D.J. Tialavea switching to tackle, the Falcons look a bit thinner at the tight end position. A lot is expected of TE Austin Hooper, the second-year Stanford export. He has the ceiling to become one of the best in the league, and he's done more than enough to warrant starter's reps. Though, if Hooper doesn't make the jump as soon as expected, the team will only have TE Levine Toilolo – a reliable backup who benefitted from Shanahan's scheme last season – and unproven rookie Eric Saubert, who was just beginning to catch on the speed of the NFL at the end of the season. Keeping three tight ends active on game day indicates that Saubert will indeed be used at some point this season on offense, though he will start the season on special teams. This is the thinnest spot on the roster, which isn't a bad thing, but health will need to be on this group's side – though Perkins being on the practice squad does offer some relief.
OL (9)
T Jake Matthews
G Andy Levitre
C Alex Mack
G Wes Schweitzer
T Ryan Schraeder
G Ben Garland
T Austin Pasztor
T Ty Sambralio
G Sean Harlow
The offensive line's starters are among the league's best unit, with Mack a Pro Bowl talent, Matthews and Schraeder a fine pair of bookend tackles and Levitre a solid zone blocker. Schweitzer will assume right guard duties this season, and he looked pretty encouraging in preseason reps. Garland will be the vital reserve on the roster, backing up all three interior spots. The team's tackle depth looked shaky going into preseason, but signing the veteran Pasztor and trading for Sambralio gives them more security. Harlow will likely be inactive all season, though he will be looked to down the road for more. Improving the tackle depth could be huge this year if injury strikes.
DL (8)
DE Adrian Clayborn
DE Takk McKinley
DE Derrick Shelby
DE Brooks Reed
DE Jack Crawford
DT Grady Jarrett
DT Dontari Poe
DT Courtney Upshaw
With the release of Ra'Shede Hageman, the Falcons stout defensive line looks a little less imposing, but with they now lack in depth, they still make up for in versatility. Clayborn and McKinley are the team's two best pure edge rushers at the moment, with Clayborn, as long as he's healthy, a threat on most snaps to make a play, and McKinley already showcasing a relentless motor and aggressive athleticism. Reed is the only pure edge reserve, though he's been able to ascend his play each season with the Falcons. Jarrett and Poe are the two middle men in the interior, and they provide plenty in the run and pass game. Jarrett in particular could be in for a big campaign with Poe taking the double teams. Crawford can play up and down the defensive line and has put good reps on the field this preseason, and Shelby looked like he was coming on last season before his Achilles injury. Upshaw will see a larger role this season in wake of the Hageman release, likely taking his snaps in the defense. He's impressed thus far this offseason. Also remember Ben Garland, who plays some defensive tackle and had a safety in the preseason. This group could see a veteran addition before it's all said and done.
LB (7)
OLB Vic Beasley Jr.
OLB De'Vondre Campbell
OLB Duke Riley
OLB Kemal Ishmael
ILB Deion Jones
ILB LaRoy Reynolds
ILB Jermaine Grace
What's long been a weakness can be seen as one of the team's strengths – the linebacking core for Atlanta is filled with young, hungry talent with proven dominance from a few members. Beasley Jr. is the league's 2016 sack champion – though he'll be schemed around in 2017, he will still be a force for other teams to deal with. Jones is coming into his own in being one of the NFL's dominant presences in the middle, and he could be in for a Pro Bowl-deserving season if he continues to get better. Campbell will switch over to SAM and will also be used as a pass rusher in certain situations – his laser eye surgery this offseason is already paying off. The rookie Riley has flashed in preseason, though will take time to grow into the WILL role. Ishamel has had a so-so transition to fulltime linebacker, but these things take time. Reynolds enters the season with an ailment, but the UDFA Grace did enough to force his way on the roster. He may be a bigger factor than previously thought at this point if Reynolds misses significant time.
S (4)
FS Ricardo Allen
FS Damontae Kazee
SS Keanu Neal
SS Sharrod Neasman
Allen is the leader of the defense and a vastly-underrated free safety – he's as good a tackler as is on the roster, valuable in coverage and perhaps the smartest person out there. He deserves more recognition. Kazee is versatile and can be used as a safety and corner – with Quinn reported in the offseason to be interested in using three safeties, perhaps he sees time early. Neal is the skull-thumping terror at strong safety that impressed in coverage last season. He stands to only get better. Neasman earned his backup job fair and square – this is a good group.
CB (6)
Desmond Trufant
Robert Alford
Brian Poole
J. Goodwin
Deji Olatoye
Blidi Wreh-Wilson
Trufant and Alford have been as dynamic a corner pairing as the team has ever had in the Mike Smith/Dan Quinn era. With Trufant returning from injury and Alford benefitting from starting reps, the duo should be trouble for opposing receivers this season. Poole will start at nickel where he put on good tape last year, and Goodwin projects as the CB4 with CB Jalen Collins suspended. Olatoye has had his moments with the Falcons, and Wreh-Wilson may have had the best preseason out of anyone on this list (considering Trufant, Alford and Poole didn't play much).
ST (3)
K Matt Bryant
P Matt Bosher
LS Josh Harris
Bryant may be entering his final season as a Falcon, so hopefully the potential farewell tour for Money Matt is a good one. Bosher is one of the best punters out there, and Harris does his job well. Though, as he gets older, Bryant's health is always worth monitoring.
PS (one to be added)
DE J.T. Jones
FS Marcelis Branch
DT Joe Vellano
TE Joshua Perkins
T Daniel Brunskill
WR Marvin Hall Jr.
DT Tani Tupou
RB Jhurell Pressley
WR Deante Burton
TE Alex Gray
The practice squad is filled with good names this year, with guys like DT Joe Vellano and TE Joshua Perkins having played in real-time games. UDFA favorites like DE J.T. Jones and WR Marvin Hall Jr. stuck around after being waived. The surprise addition was WR Deante Burton, which gives the team tremendous depth for the future. it's also kind of fascinating RB Jhurell Pressley has impressed two different offensive coordinators.
What do you think of this year's roster?
Photo from AtlantaFalcons.com