I'll keep this short since this article is going to be updated a bunch throughout the next few days.
I'll be keeping a tab on all the big Falcons free agency news here, offering quick thoughts before the grand free agency wave wrap ups.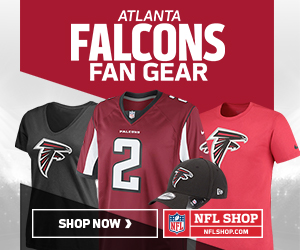 TUESDAY (3/21) – WAIT, WE SIGNED SOMEONE? I THOUGHT WE WERE BROKE?
The Falcons agree to a 1-year deal with FA G Hugh Thornton, formerly of the Colts
The Falcons have added a piece to their offensive line by bringing in former Colts guard Hugh Thornton on a 1-year deal.
Thornton certainly looks the part — at 6'3″, 320 lbs., he could slot in Atlanta's zone scheme and compete for the right guard spot with G Ben Garland and G Wes Schweitzer. According to Stampede Blue (SB Nation's Colts site), Thornton has been a mixed bag in Indy, showing signs of quality guard play while battling lags though down play and primarily, injuries — he's ended up on IR in each of the last three seasons at some point. He missed all of 2016 with injury.
This deal is a bit hard to guess as to what it exactly means. Thornton has the pedigree of starting in the NFL and could be a guy the team sees as a potential replacement for Chris Chester. He could also be a depth signing, with the team only having Schweitzer as a pure backup at right guard (Garland is primarily considered the backup center to Alex Mack). But, to bring him in at this point in free agency does signal the team has plans for Thornton in 2017 one way or another. We'll see what happens with the newest Falcons guard.
The Falcons sign FA FBs Derrick Coleman and FB Soma Vainuku 
Fullbacks! To help pad the loss of FB Patrick DiMarco, the Falcons have signed FB Derrick Coleman and FB Soma Vainuku, who will presumably battle it out for the open FB spot on the roster.
Coleman is a decently-known name in the NFL — he played for the Seahawks when they won a championship, so he knows Dan Quinn and OL coach Chris Morgan, and is the NFL's first-even deaf player. He had some minor legal troubles recently, but those appear to be settled.
Vainuku signed as an UDFA with the Texans, and has experience with new OC Steve Sarkisian, formerly of Vainuku's alma mater, USC. He didn't register much of an impact with the Texans last season with the team already having FB Jay Prosch on the roster, so 2017 could be his first legitimate chance to prove to an NFL team he can start in the league.
It's too early to say who will win the spot, or if there will be an additional guy or two to add to the competition added in April during or after the draft. But, for now, the Falcons have two guys who can compete for the FB spot. Arguments can be made for both players, but Coleman's starting experience in Seattle gives him the edge right now.
THURSDAY (3/16) – THEY ACTUALLY DID IT. THEY SIGNED DONTARI POE. IT'S A REAL THING.
The Falcons agree to a 1-year deal with FA DT Dontari Poe worth $8 million (w/$2 mil in incentives)
Holy cow, the Falcons actually did it. They signed the major free agent everyone wanted. And they didn't break the bank! Is this real? Am I real? Are you real? Holy cow. Holy cow.
Ok, in all seriousness, Poe was a missing piece to the Falcons defense they desperately needed. He's a big run-stuffer who can eat up space and keep DT Grady Jarrett from taking on too many double blocks. He can also help the LBs avoid second-level blocks from offensive linemen, which will particularly help MLB Deion Jones. Poe provides a little help in the pass rush with his athleticism, but expect Jarrett to still be the team's primary interior rusher.
The deal is right around where a top free agent defensive tackle was going to sign for — it's nearly identical to what Poe's replacement in Kansas City, DT Bennie Logan, signed for.
Poe adds prestige and power to the Falcons front seven — his back issues will be worth monitoring, but he's not expected to play major snaps as a Falcon, which should help him stay fresher throughout the season. But, he's a very durable player, is great against the run and possesses the athleticism that Quinn likes from his defensive players. It's a home run signing by the Falcons at a point in free agency where teams don't tend to make those.
The defensive front seven — consisting of Poe, Jarrett, Vic Beasley Jr., Adrian Clayborn, Derrick Shelby, Brooks Reed, Ra'Shede Hageman, Courtney Upshaw, Jack Crawford, Joe Vellano and very likely a draft pick at edge — will be fun to watch next year. The team finally may be able to consistently affect the quarterback — what a world.
The Patriots signed RB Rex Burkhead to a 1-year deal
Can't win 'em all, though. Previously this week, the Patriots beat out the Falcons for RB Rex Burkhead. He's a versatile player that will embody what the Patriots want out of a running back. Watch for Atlanta to continue to look across the free agent market and the draft perhaps at the RB/FB spot.
TUESDAY – DON'T TARRY, DONTARI 
FA DT Dontari Poe is meeting with the Falcons this morning; is reported to now be seeking a 1-year deal
#PoeWatch is in full-force. FA DT Dontari Poe is meeting with the Falcons this morning, on the heels of reports he is willing to take a 1-year deal. The Falcons have the cap room to make it happen, with known competitors Indianapolis and Jacksonville also ready to spend.
Poe reportedly dined with the team last night, and was greeted by Falcons fans when he arrived. Could that show of support tip Poe into the Falcons' favor? We'll have to see. Right now, Atlanta appears to be doing what it can to bring the athletic defensive tackle to Flowery Branch. Let's watch to see if they can close the deal.
The Falcons re-sign S Kemal Ishmael to a 1-year, $2.5 million deal
Ish came home! The Falcons made another vital re-signing decision by bringing back reserve safety Kemal Ishmael to a 1-year deal. Ishmael can really do it all — he's a valuable third safety on the team, can play weakside linebacker in a pinch and is a special teams maven. He's a cog to the Falcons' team; they really would have struggled replacing his impact at various levels. He's recovering from injury, but he should be ready to slot right back in to his versatile role by training camp. It's great to have him back.
The Falcons sign FA WR Andre Roberts to a 1-year, $1.8 million deal
The second new face to join the Falcons in 2017 is wide receiver/return ace Andre Roberts. Roberts is a veteran player in the league, recently suiting up for the Detroit Lions.
He was previously reported to be on the Falcons' radar. I offered this blurb at that time:
"With the Lions in 2016, Roberts wasn't a huge factor in the passing game. But he was in the top 5 for kickoff return yards (747) in the league in 2016.
With WR Eric Weems not returning, Roberts would essentially be taking Weems' spot on the roster. He would be a big upgrade at the spot, and at 29, still has gas left in the tank."
So, the Falcons got their Eric Weems replacement. Roberts will slot in as the WR5 or 6 more than likely in Atlanta's depth chart.
MONDAY – THE WAIT IS THE HARDEST PART
FA DT Dontari Poe will be visiting the Falcons within the next 24 hours, has spoken by phone with Dan Quinn 
Falcons fans are being thrown back and forth on the waves of free agency when it comes to DT Dontari Poe.
The hoped-for target to fill a hole on the defensive line has been linked to the Falcons for nearly a week now, with the hotly-pursued DT already taking visits to Indianapolis and Jacksonville. Money has been a concern for teams, as has his back. But, he's a dominant run defender and an able pass rusher, which makes him a hot commodity in the league. He's a guy Falcons fans desperately want to see in Flowery Branch.
Through all the "will they or won't they?" noise of free agency signaling Poe every which way but up, Falcons fans finally have concrete evidence as to what in Sam Hill is going to happen.
But, the team reported that Poe will indeed be visiting Atlanta within the next 24 hours, with another report indicating that Dan Quinn has already spoken with Poe about joining the Falcons. That could have prompted the visit.
So, despite one report saying previously that the chances of Atlanta signing Poe were slim, the team appears to be right in the mix to sign the DT. We'll see what happens in the time ahead.
It's worth noting that DTs Jonathan Hankins, Roy Miller, Jared Odrick, Tyson Alualu, Sen'Derrick Marks and Tyrunn Walker are still on the market. However, only Hankins and Miller are comparable to Poe's talent level.
Can Atlanta get a deal done? It's hard to say. They've got the cap space to make such a move, though competing teams Indianapolis and Jacksonville do as well. Miami and Oakland have also been linked. It'll be interesting to see if the Falcons can get a deal done, which would help the Falcons tremendously in their efforts to revamp their defensive line.
FA RB Rex Burkhead leaves Atlanta without a contract, heads to New England for a visit
After losing to New England in the Super Bowl, the Falcons could also lose out to New England on a running back target.
After leaving Atlanta without a contract, FA RB Rex Burkhead has taken a visit in New England to visit the Patriots. Burkhead is a versatile back with pass-catching ability, which would suit both the Falcons' and Patriots' offenses. He's not out of the running for the Falcons as far as we know, but him leaving means other teams are interested in Burkhead's services. It will be a situation to monitor.
SATURDAY – IN THE PARK, I THINK IT WAS, THE THIRD DAY OF FREE AGENCY 
The Falcons are hosting FA RB Rex Burkhead for a visit 
Now, this is interesting. The Falcons' first official free agent visit for 2017 is a name no one could have put money on — Bengals RB Rex Burkhead.
The Falcons already have what some consider the best RB tandem in football with Devonta Freeman and Tevin Coleman, so why bring in a guy like Burkhead? Well, Burkhead could fill a few big needs on the offense you may not have been thinking of.
Burkhead had a breakout season in 2016 for the Bengals — he carried the ball 74 times for 344 yards and two touchdowns, averaging 4.6 yards a carry. He also lined up in the slot, catching the ball 17 times for 145 yards.
From Cincinnati.com, "This past year Burkhead caught 17 of the 20 targets thrown his way, for 85 percent. Of the 63 running backs last year to catch at least 15 passes, Burkhead ranked third in catch percentage behind only Seattle's C.J. Prosise (89.5 percent) and Buffalo's LeSean McCoy (87.7)."
Burkhead a versatile weapon that would enhance the Falcons' already potent squad — he would also fill in for Patrick DiMarco in the passing game — one of the underrated factors of Atlanta's offense that is now missing. He can also play special teams and will be asked to block. A multi-year deal to make him the RB3 would make a ton of sense.
How this impacts Freeman's contract extension will be interesting — I still think it's a forgone conclusion he gets paid. How this impacts Tevin Coleman's future with the team is less certain — Coleman had a strong 2016 campaign, but when his contracts runs up in two years, he could wish to sign elsewhere as a feature back. Having Burkhead to bump up to RB2 would be ideal in that scenario. But, that's a ways away.
The Falcons inquired about FA G T.J. Lang, but are not in the mix 
Not much to say here — T.J. Lang is a premiere guard, and the Falcons have a lot of money invested in the offensive line, with LT Jake Matthews set for a payday soon. Lang must've simply been out of their price range when they inquired. Oh well.
This does indicate the Falcons are serious about upgrading the RG spot if G Chris Chester doesn't return. Watch this spot in the coming weeks — the team could make an FA acquisition or spend an early draft pick on the position to keep continuity of quality on the offensive line.
The Falcons added $4.8  million in 2017 cap space by converting RT Ryan Schraeder's $6 million roster bonus to a signing bonus 
This move indicates that one, Ryan Schraeder is a good guy, and two, the team may be gearing up to spend a little at some position or another. So, stay tuned.
The Falcons are one of five teams in the DT Dontari Poe hunt, Poe set to visit Indianapolis first 
The Falcons will have some competition to land DT Dontari Poe — reports say that Poe is garnering interest from Indianapolis, Miami, Oakland and Jacksonville, who all have money to spend. Poe will visit Indy first Sunday, and he could ink a contract with the Colts when he arrives. But, nothing is certain, so Poe is definitely still a possible target for Atlanta.
Former Falcons WR Eric Weems and WR Aldrick Robinson sign deals elsewhere in Tennessee and San Francisco, respectively 
Former Falcons T Tom Comption signed a deal in Chicago to join the Bears 
A fond farewell is in order for Eric Weems and Aldrick Robinson, who have ended their stints as Falcons. Weems signed a deal to reunite with Terry Robiskie, Mike Mularkey and Harry Douglas in Tennessee, and Robinson joined Kyle Shanahan in San Fran.
Weems will very much fill the same role in Tennessee as he did in Atlanta as a ST maven and locker room leader, and Robinson will likely take a bigger role in the 49ers offense as a deep threat. Both guys played reasonably well for Atlanta in 2016, and both will be missed.
As for return duties, look for Justin Hardy, Devin Fuller and perhaps Taylor Gabriel to fill in that gap. WR Andre Roberts, who the team is reported to be interested in, could also fill that gap, as could a draft pick. For Robinson's spot, the team will likely look to Fuller to see if he can help as a deep threat. The draft is a place to look for a Robinson replacement, also (RUR encourages you to keep Tennessee WR Josh Malone in mind).
Swing tackle Tom Compton has also headed elsewhere, inking a deal with the Chicago Bears. Compton played admirably in Schraeder's stead in the Super Bowl, and was reassuring as a back-up option. The team will need to address the swing tackle position in either free agency or the draft.
FRIDAY – THE DAY AFTER YESTERDAY 
The Falcons sign CB Blidi Wreh-Wilson to a 1-year deal ($775,000)
The Falcons pulled the trigger on retaining on of their own Friday — and it wasn't one many were expecting would be back in Atlanta. The team re-signed CB Blidi Wreh-Wilson to a 1-year extension, keeping the veteran corner in Atlanta for another season.
He was a mid-season acquisition in 2017, added as insurance when the injury bug bit the secondary. He didn't play much, if at all, and was inactive for most of his tenure. So, why the retention?
Wreh-Wilson has the size Quinn likes in a corner, and he played valuable snaps while with the Tennessee Titans. He's not going to start in Atlanta like he did in Tennessee, but he does have value as a depth corner. He's likely going to compete for a roster spot in 2017. So, it'll be good to have him around to compete.
The Falcons continue to be linked to FA DT Dontari Poe 
CBS Sports' Jason LaCaforna once again linked the Falcons to Kansas City Chiefs FA DT Dontari Poe Friday, singling out the team he hears connected to Poe, who may be willing to take a 1-year deal after perhaps not finding the money on the market he would have hoped.
Poe is an excellent run defender and can contribute to the pass rush. He also has the athleticism Quinn values from his defensive players. The Falcons aren't flushed with cap space right now, but it wouldn't be crazy for the team to ink Poe to a deal laden with incentives and pair him next to Grady Jarrett next season. There are concerns with his back, though, he's been very durable for his career, missing no games in 2016.
A guess for now would be signing Poe to a 1-year deal with a $5 million base salary and $2 million in incentives. We'll see if the front office can make this happen. Two other teams that are likely to be hot on Poe — Indianapolis, whose new GM is formerly of the Chiefs, and of course the Chiefs themselves, who would probably like Poe back on their defense.
THURSDAY – FREEAGENTSPLOSION
The Falcons sign DE Jack Crawford to a 3-year deal worth 10 million. 
As NFL teams across the league loaded up free agents with satchels of cash, the Falcons chose to remain the quietest they have in years and only signed one new Falcon – Cowboys DE Jack Crawford.
Crawford is a rotational guy who possesses versatility on the defensive line, can get after the passser and can provide some run support. He'd netted 9.5 sacks in his two seasons with Dallas as a rotational rusher.
Where he fits is a good question. He will likely be a depth edge guy behind Adrian Clayborn and Derrick Shelby (and whoever the team drafts). He will be a guy the team relies on as a change-of-pace player, and early indications say he will be glad to play in Quinn's free-form scheme.
It's a nice signing to add quality depth to the defensive line. The money is where it needs to be, too, an added plus.
The Falcons extend TE Levine Toilolo 3 years for $12 million. 
Levine Toilolo got paid handsomely for his role with the Falcons through an extension. Who'da thunk it a few years ago?
Toilolo has gone from an afterthought/roster bubble guy to a reliable contributor to the Falcons' offense. He avgeraged more than 20+ yards last year per catch and was a useful red zone threat, as well as a solid run blocker. He very much had a role on this team, and the Falcons were wise to keep the continuity.
Players like Toilolo are unsung reasons the Falcons had such an incredible offense in 2016 and are poised to have a great one for years to come. He finally found his fit in his contract year with the team and played well above expectations. Going ahead, he will be a key role player for Atlanta.
The money is what it is. Sometimes, you have to pay the piper to keep the boat afloat. Losing DiMarco wasn't fun, but losing Toilolo could have  been another big blow to the run blocking. Keeping a good receiving and blocking tight end in the mix is always smart. Pay the man!
The Falcons are showing interest in WR Andre Roberts.
The Falcons could be on the market for a new returner. The team is reportedly looking into WR Andre Roberts, a veteran slot receiver and return man.
With the Lions in 2016, Roberts wasn't a huge factor in the passing game. But he was in the top 5 for kickoff return yards (747) in the league in 2016.
With WR Eric Weems not returning, Roberts would essentially be taking Weems' spot on the roster. He would be a big upgrade at the spot, and at 29, still has gas left in the tank.
WEDNESDAY – THE CALM BEFORE THE STORM (EVEN THOUGH IT'S ALREADY RAINING)
The Falcons lose FB Patrick DiMarco to the Bills (4 yrs., $8.5 mil.)
The Falcons re-sign backup QB Matt Schaub (2 yrs., $9 mil.)
In the words of poet laureates Journey, the wheel in the sky keeps on turnin'.
The crummy part about success in football is that sometimes, you have to bid farewell to guys who are able to cash in on the good vibes. One would assume that after the surprise Super Bowl season the Falcons have just finished, a few of the free agents would be looking to ride that goodwill to a new contract elsewhere for more than what the Falcons were likely to pay.
The first guy today to draw on that is one no one wanted to see gone – FB Patrick DiMarco.
Ever since signing with the team after being cut by the Chiefs, DiMarco has blossomed into an elite fullback, one of the secret keys to the Falcons offense who excels as a run blocker and can provide versatility as a pass-catcher. Kyle Shanahan loved to use DiMarco during his time in Atlanta in all sorts of ways – some were worried he may try to poach the beloved fullback to his new home in the Bay Area.
But, in a surprising move, it's the Buffalo Bills who steal DiMarco away on a deal where he will average more than 2 million a season.
The long and short of this is the Falcons aren't going to pay any fullback more than 2 million a year – maybe not even more than $1.5 million a year. It's tough, but it's a part of the way the Falcons do their business. Buffalo offered DiMarco more money, and he made a business decision.
It's fair to wonder if the Falcons will value the position in Steve Sarkisian's offense at the same level they did under Shanahan. The fullback was never a major player before Shanahan came to town, and Falcons fans got the chance to watch one of their guys turn into one of the league's best at that position. But, as many consistently note, the fullback is a dying spot in the NFL.
So, if the Falcons aren't going to rely on a fullback to help make their offense click under Sarkisian, then it makes sense to use the cap money elsewhere.
The team did make a major re-signing with QB Matt Schaub, who will earn $9 million over two seasons to serve as the emergency plan if Matt Ryan ever goes down. He also serves as a valuable foil for Ryan and as someone who can help Sarkisian relate his ideas to Shanahan's concepts, which the team hopes to keep in place. Paying a backup quarterback isn't flashy, but it's one of the vital spots on the roster. It's the insurance you never hope you have to use, but you sure are glad to have if you do.
So, some are wondering, "Why pay Schaub the money we could have given DiMarco?!?! Disaster! Danger Will Robinson Danger!!"
Well, it's easy, but tough: the team doesn't financially value a fullback like they do a proven backup quarterback who knows the scheme.
Football is always a business first and foremost. The Falcons have a strong brotherhood, and a great future ahead of them under Dan Quinn and Thomas Dimitroff. But, they're still a business. And businesses make business decisions. Today, we saw the sad side of this with DiMarco's departure.
ILB Paul Worrilow signs a 1-year deal in Detroit 
Paul Worrilow is gone. The oft-maligned Falcon, who was demoted from a starting job at the start of the year, has gone elsewhere, and some rejoice. I get it, but I'm sad to see him go.
From a football perspective, Worrilow is not a starter on this team, and if he wanted a chance to start elsewhere, he needed to move on. In Detroit, he can push for more playing time and will definitely make more money than he would have received in Atlanta. The Falcons can replace his on-field impact (rotational defensive play, ST reps). It's a move that makes a lot of sense for both sides.
But, from an off-field perspective, the Falcons lose a locker room leader and a mentor to the young LBs on the roster (Deion Jones, DeVondre Campbell). That's harder to replace. Quinn's system breeds leaders, but Worrilow embodied the mindset Quinn wants from his players.
Worrilow was a great story – a UDFA out of Delaware who earned immediate playing time on an admittedly bad defense in 2013 and held a starting role for some time. He wasn't a great player – he doesn't have the athleticism the game demands at the position to start on a strong unit. But, he's got tenacity, is a strong locker room presence and absolutely deserves to be in the league in a reserve role. He may not have been great, but he did grind it out on some bad Falcons teams. That alone deserves respect.
So, happy trails, Worrilow. The Falcons can replace his impact, and the Lions get a great locker room guy and good depth at the position. And who knows, maybe Worrilow will get to start once again in Detroit.
DT Courtney Upshaw, ILB LaRoy Reynolds reportedly are returning to Atlanta via their social media accounts, Reynolds perhaps on a one-year deal
Two late-free agency pickups, Courtney Upshaw and LaRoy Reynolds, appear to be back in Atlanta, via their social media accounts.
We knew last week a return for Upshaw was likely, though we don't know the terms quite yet. He's a valuable rotational player on the defensive line who really came on towards the end of the season. His return is welcomed.
Reynolds was a rotational guy on defense and a good special teams player who also appeared to be a positive influence in the locker room. He's another guy who the team is happy to have back, even if it's only on a one-year deal.
We'll update later when we know the exact years and numbers, which will be very interesting in Upshaw's case.
Falcons linked to free agents DT Dontari Poe, OLB Nick Perry
Look, there are always bits of info like this on the road to the market opening. Whether or not either of these high-ticket guys end up in Atlanta is unknown. But, both fit needs, and it's interesting to hear the team may have interest.
Poe is a guy Asst. GM Scott Pioli drafted in Kansas City, and he's made his reputation in the league as a run-stuffer. He can also provide some help in the pass rush (and as we saw in the playoffs, trick quarterback play). He's going to be pricey on a multi-year deal based on his production, but word is that he's looking for a one-year deal. The Falcons could reasonably sign him to that for not a bundle. He'd definitely fill a role with the Falcons as the main DT opposite Grady Jarrett. It's not unreasonable to think this would happen, especially if DT Terrell McClain ends up in San Francisco.
Perry came alive as a pass rusher in 2016 after a so-so first few seasons in Green Bay and is poised to cash in on the open market. He's an athletic pass rusher who fits the bill of the kind of player Quinn likes in his scheme. But, he's also likely to be extremely expensive (with some estimating $12-14 million a year). Atlanta won't pay that when they can draft a guy with the top pick who would cost less. Perry would have to take a pay cut to come to Atlanta, methinks. Or maybe the team is willing to pay Perry that to pair him with Beasley. Who knows. I'm skeptical this happens, but you never know.