By now, most of us have had enough time to try and digest what happened on February 5th, 2017. That day will forever be a scar in Falcons' history—one that only a Super Bowl victory will be able to help us forget. Now that they've reached the cusp of greatness, many will be expecting Atlanta to get back there very soon, as soon as next season.
Thanks to drafting extremely well the past few seasons, signing impact free agents, and intelligently filling out the roster, the Falcons are in a position to get right back to the top, and this time they'll be equipped to finish the fight. The Falcons don't have many needs, but we'll address the most glaring ones here, in no particular order.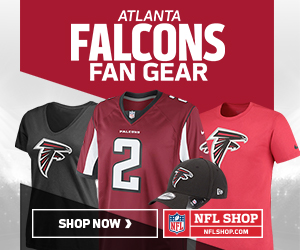 ---
Right Guard
Chris Chester played admirably in the Super Bowl, but he was clearly the weak link throughout the year on an otherwise sturdy offensive line. Age has caught up to Chester, an unrestricted free agent, and it's about time the Falcons find some young talent to inject into the interior line. The Falcons should make finding an upgrade here one of their top priorities this year, but if they don't and Chester doesn't retire, he could be back for one last rodeo.
With free agency approaching, don't be surprised if the Falcons make a run at CIN's Kevin Zeitler or DAL's Ronald Leary. The draft is ripe with guard talent like IU's Dan Feeney (Tevin Coleman's former teammate), so the Falcons will have plenty of opportunities to find an upgrade throughout the offseason.
Defensive Tackle
If not for future-star Grady Jarrett, this position would be in complete shambles. Ra'Shede Hageman finally started to come on late in the season, and his development will be something the watch closely next season—he could be a monster beginning to awaken. Outside of those two, the Falcons don't have much to be excited about.
Jonathan Babineaux will likely hang it up soon, though I think one more year isn't completely out of the question. Tyson Jackson looks to be heading out the door unless he agrees to take less money (I'm guessing he's gone). After that, there isn't much worth mentioning, unless you're a huge Joe Vellano truther, and there's no shame in that.
The Falcons need a stud DT to go along with Jarrett and Hageman, preferably one who is just as adept at stopping the run as he is rushing the passer. Those types are rare, and likely why the Falcons will either use a top pick on one or potentially spend on a talented guy. NYG's Jonathan Hankins, CAR's Kawaan Short, and ARZ's Calais Campbell are the ideal signees, but they may prove to be out of the Falcons' price range. Keep an eye on MIA's Earl Mitchell, who is visiting the team this week, PHI's Bennie Logan, Florida's Caleb Brantley and Michigan State's Malik McDowell. Alabama's Dalvin Tomlinson is a favorite of mine, and one who we'll need to watch closely this offseason.
It's easy to see the Falcons overhauling the DT position this year and bringing in a few new guys. With the amount of talent available this year, don't be surprised to see them address it early and often.
Defensive End
Vic Beasley was a monster last year. Yes, he tailed off at the end of the season and in the playoffs, but I wonder how much of that had to do with his shoulder injury suffered in Week 17. Beasley's postseason performance aside, the Falcons can't rely on him to be their sole pass-rush contributor from the end position next season. Adrian Clayborn and Derrick Shelby are good complimentary pieces, but neither have proven capable of applying consistent pressure or have the ability to take over a game. As much as we love him, Dwight Freeney is not the long-term answer.
The Falcons need to find someone to be Beasley's running mate now and long into the future. With free agency looming, studs like Melvin Ingram, Jason Pierre-Paul, and Chandler Jones are set to be paid. I don't expect the Falcons to make a serious run at an expensive pass rusher, though if Melvin Ingram continues to fly under the radar, he should draw a ton of interest from Atlanta.
In the draft, Tennessee's Derek Barnett, Michigan's Taco Charlton, and Missouri's Charles Harris all seem to be ideal fits for what the Falcons need opposite Beasley.
Cornerback
With Desmond Trufant returning, Robert Alford playing the best football of his career, Jalen Collins emerging as solid player, and Brian Poole being one of the best UDFA signings the Falcons have made in years, the Falcons need another cornerback. I'm completely kidding, and if I see one more mock draft with the Falcons selecting a cornerback in the first round, I'm going into hibernation until Atlanta is on the clock.