Here are a few takeaways from the Atlanta Falcons' 34-23 win over the Green Bay Packers.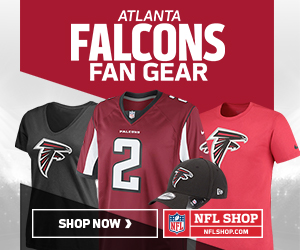 1. The defense has gotten better. It seemed that Aaron Rogers was under pressure for a good portion of the game. Rogers was hit seven times and was sacked three times. Two of those hits were brutal. One hit by Vic Beasley made Rogers throw behind the line of scrimmage and was picked up by CB Desmond Trufant and returned for a touchdown. The other hit was by DE Adrian Clayborn, who leveled Rogers as he was barely able to get the pass off. (I, for one, watched both of those hits multiple times, and loved it) Honestly, any pressure from our defensive is a breath of fresh air, considering the past year few leading up to the 2016 season, where the pass rush began to show signs of life. They also were able to hold a very good Packers offensive to ten points through 3 quarters. They did give up 13 points in the 4th quarter, though (queue Super Bowl flashbacks).
2. The offensive has not lost a step since last year. After the lackluster performance against the Bears last week, it was relieved to see the O light up the scoreboard. Julio Jones also looks like he has recovered very well from his foot surgery.
3. The team has lost Vic Beasley for at least a month with a slight hamstring tear. The Falcons so far have seven sacks for the season. Only two of those were from Beasley. Hopefully, our defense has taken a big enough step forward to where we can still produce, as we miss the league-leader in sacks. We have also lost Courtney Upshaw for at least a week with an ankle injury. Let's keep an eye on what moves the front office does to bolster our defensive depth if they feel they need to after the Detroit game.
4. Rookie DE Takk McKinley (who stole all Falcons' heart by taking a picture of his Grandmother on to the stage when he was drafted) has shown flashes in his limited playing time. He has only two tackles in his first two games, but that should change dramatically with Beasley out. I expect for him to make his presence felt with the weeks to come.
5. The final thing is there is NO SUPER BOWL HANGOVER. We have heard this all offseason, and while we have been watching the games. We are 2-0, something we have only done two other times since 2012. Even in 2016 season, we were 1-1 at this point. We won very handily the 2016 NFC championship rematch. This team has no hangover. End of discussion.
Photo from AtlantaFalcons.com