by Evan Birchfield
Greetings Rise Up Readers, I am back with my second Fantasy Football article of the 2018-2019 NFL season. With this article, I will be highlighting one player per NFL team, who I think will likely fly under the radar, or be drafted later than he should in Fantasy Football League Drafts. I will be basing the sleepers on PPR scoring, so please take that into consideration. So, without further ado, let's get started!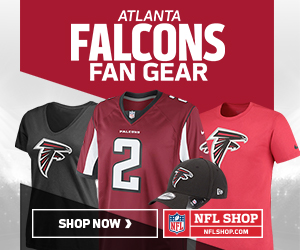 Arizona Cardinals – TE Ricky Seals-Jones
In a year where the tight end position isn't full of "must drafts," Ricky Seals-Jones could be a late-round sleeper for many owners. In 2017, he outplayed Cardinals starting TE Jermaine Gresham, scoring more touchdowns, while having less receptions. I'm not saying to plug and play Seals-Jones, but don't be shocked if he takes over as the starting TE, considering Gresham hasn't started a full season in his 8-year NFL career.
Atlanta Falcons – TE Austin Hooper

HOOOOOOPAH!!!! In a season where fantasy owners will look for a late-round bargain at tight end, Austin Hooper is definitely one to target. Hooper's current ADP is undrafted, so you may not have to use a pick on him, but he has a lot of potential. Don't be shocked if Ryan finds Hooper for a few touchdowns this season, enabling some Top-15 Tight End talk.
Baltimore Ravens – WR John Brown

One of my favorite sleepers in general for 2018, is Ravens wide receiver John Brown. Brown signed with the Ravens this Offseason, and immediately steps into their deep threat role. He currently has a ADP of being undrafted, but I believe he has the potential to overtake Michael Crabtree as the team's #1 WR, as long as Brown stays healthy.
Buffalo Bills – RB LeSean McCoy
You may be thinking, "McCoy isn't a sleeper!!" — but hear me out. Bills RB LeSean McCoy finished the 2017 season as the 7th best running back, and is currently being selected between picks 23 and 30. For those worried about off the field situations, or father time creeping up on the veteran, I wouldn't be too worried. McCoy has shown no signs of regression, and considering he led the Bills in rushing AND receiving last year, you will likely get good value in McCoy this year.
Carolina Panthers – WR D.J. Moore
The Carolina Panthers have been searching for a starting wide receiver ever since Panthers legend Steve Smith left the team. They may have found a good one in rookie WR D.J. Moore. Moore is without a doubt the most explosive, polished receiver on their roster, so Moore is definitely someone you want to add for a low risk, high reward pay-out. He is currently going lower than he should, around picks 130-140, so anywhere around there, you're getting some great value.
Chicago Bears – TE Trey Burton
Coming off a Super Bowl victory with the Philadelphia Eagles, tight end Trey Burton has the potential to breakout in 2018 with the Chicago Bears. Burton will be the focus of coach Matt Nagy's passing offense this season, so don't be shocked if he finishes the 2018 season as a top-8 tight end. He's currently going around picks 99-110, so taking him before that is perfectly acceptable in order to secure him on your roster.
Cincinnati Bengals – WR Tyler Boyd
With the exception of WR A.J. Green and RB Joe Mixon, there's not a lot of great fantasy options on the Bengals roster. WR Tyler Boyd hasn't done a whole lot in his first two seasons, but the field could open up for him, as teams focus on Green & Ross in the passing game. Boyd has the potential, but is only worth drafting in deeper leagues.
Cleveland Browns – TE David Njoku
Fantasy owners who like to take a tight end late in the draft, certainly need to look at Browns TE David Njoku. He should be a more refined player in 2018, as he now has better quarterbacks throwing to him. Njoku had the most red-zone targets on the Browns in 2017, and has the potential to do the same in 2018. He's got great size and athletic ability, but we'll see if he continues the tradition of great University of Miami tight ends in the NFL.
Dallas Cowboys – WR Michael Gallup
In the third round of the 2018 NFL Draft, the Cowboys selected wide receiver Michael Gallup, who has the potential to develop into their WR1. Fantasy owners shouldn't let his current 5th WR spot on the roster, scare them from taking a flier pick on Gallup. This is one of the more confident projections I have, in that Gallup will finish as a top two WR for the Cowboys in 2018. He's currently being drafted late, and sometimes not at all. So, if he is there towards the end, select him, and you can thank me later. 
Denver Broncos – RB Royce Freeman
Another third-round selection, Royce Freeman was taken by the Broncos in the 2018 NFL Draft. He's currently listed as the Broncos RB2, behind running back Devontae Booker, but I promise you that will change. At absolute worst, Freeman will be a touchdown or bust type of player for your team. I think he is poised to be a top candidate for NFL Offensive Rookie of the Year in 2018, and should be drafted as such.
Detroit Lions – QB Matthew Stafford
Lions' quarterback Matthew Stafford is constantly one of the most underrated players in fantasy football. He has not only finished as a top-10 QB in each of the last three seasons, but his stats have only gotten better. If you are an owner like me, who tends to draft a quarterback late, Stafford is one of the safer options. He has absolute great value at where he's currently coming off the board, between picks 100-110.
Green Bay Packers – WR Geronimo Allison
"GERONIMOOOOOOOOOOO!" – sorry, I had to. On a Packers team where the wide receiver corps has thinned out, Geronimo is a guy you definitely want on your roster. To be honest, if QB Aaron Rodgers was throwing to a broom, I would consider it a sleeper here as well. Allison is currently the WR3, behind Adams and Cobb, which is still enough to be relevant in fantasy football. In many leagues, this guy is going undrafted, which many owners will regret once the season begins.
Houston Texans – Will Fuller V
Texans' wide receiver Will Fuller V exploded on the scene in 2017. He only played in 10 games last year, but still finished tied for 5th in the league, with 7 receiving touchdowns. Fuller is currently being taken around pick 100, and has the potential to be a WR2 on your team.
Indianapolis Colts – QB Andrew Luck
After missing last year with a shoulder injury, quarterback Andrew Luck is back! Luck will be sliding into a new offensive scheme, curated by new coach Frank Reich, and have a backfield with plenty of young talent. Fortunately for fantasy owners who take quarterbacks late; you can select Luck, and then go on to take another quality QB later on, just in case things don't pan out with the veteran signal caller. I like Luck as a late-round, potential starter.
Jacksonville Jaguars – TE Austin Seferian-Jenkins
After resurrecting his NFL-career with the New York Jets in 2017, Seferian-Jenkins got paid big to bring his talents down to DUVAL! With it being unclear who will start for the Jags at wide receiver, we know that the starting tight end will be Seferian-Jenkins in 2018. They signed him in hopes of a big red-zone presence, so if that actually happens, fantasy owners will be happy to have him with where he's currently being drafted.
Kansas City Chiefs – WR Demarcus Robinson  
You may be saying to yourself, "who?" which is completely understandable. Instead of going with an easy choice like QB Patrick Mahomes, I wanted to give ya'll a deep sleeper here. Robinson is currently WR4 for the Chiefs, but he should quickly rise to at least WR3. He's had a great Training Camp, and had the 3rd most receiving yards and receptions for the Chiefs in 2018. I wouldn't waste a draft pick on him just yet, but if Robinson excels this season, remember who told you about him.
Los Angeles Chargers – QB Philip Rivers
Basically, everything I said about Lions' QB Matthew Stafford, applies here for Chargers' QB Philip Rivers. This man can win you a fantasy football championship! If you're wondering how, I want you to consider that you can draft him late, instead of taking a quarterback very early like some owners will, and instead grab an RB2 or WR2. Rivers will likely go off the board around picks 110-120, which is madness considering he has finished as a top-12 quarterback in each of the last five years.
Los Angeles Rams – WR Cooper Kupp
I have Cooper Kupp as my Rams fantasy sleeper solely based on his name. I'm kidding, but it's definitely a fun name to say.. which you're likely saying right now. Anyways, Kupp finished as the second best rookie wide receiver in the league, and best Rams wide receiver in 2017. Somehow, he's still being neglected and hence why he is my sleeper for this team. Even with the addition of WR Brandin Cooks, I love Kupp as a low-end WR2 or high-end WR3 for the Rams in 2018.
Miami Dolphins – RB Kalen Ballage
Until now, you've possibly never heard of running back Kalen Ballage. Even as a rookie, Ballage has an incredibly high ceiling, and could soon push RB Kenyan Drake for the featured running back role. The Dolphins selected Ballage in the fourth-round of the 2018 draft, and there's rumors the coaches aren't all-in on Drake. I wouldn't spend a draft pick on Ballage, but would pick him up on waivers.
Minnesota Vikings – QB Kirk Cousins
The Vikings' signing quarterback Kirk Cousins this offseason has the potential to be a fantasy football perfect storm. Cousins finished the 2017 season as the 6th best fantasy quarterback, and now he's in Minnesota with a top-5 receiving group, in Stefon Diggs and Adam Thielen. Cousins is a QB1 who you can draft late, currently going around picks 75-100. It just makes too much sense for Cousins to have a great fantasy season in 2018.
New England Patriots – RB Jeremy Hill
Maybe I'm a mad man, but something is telling me Patriots' running back Jeremy Hill will finish 2018 as their top back. Even though he's currently their 5th running back, I'm telling you folks, something is going to happen. The Patriots cannot be trusted when it comes to running backs, but Hill seems like the perfect back for head coach Bill Belichick. He's a big, physical running back, who also brings great pass protection. I don't recommend using a draft pick here, but again, if he succeeds remember who you heard it from. Also, draft RB Rex Burkhead.
New Orleans Saints – Defense
The Saints don't have a lot of sleepers on their roster, so I'm going with their defense here. They aren't typically known for having a stellar defense, but they finished in the top-10 last year, in terms of fantasy points. The best part about them is you won't likely have to waste a draft pick on them either!
New York Giants – TE Evan Engram
Let's be clear, Giants starting tight end Evan Engram has a great first name. Secondly, he is currently being taken between picks 60-70, even though he finished as the 5th best tight end in 2017. Folks, it makes no sense. If this man is there in round 5-6, take him. He shouldn't be a sleeper, but for some reason he is.
New York Jets – WR Robby Anderson
Even though Jets' wide receiver Robbie Anderson has had some off the field issues, he's by far the best receiving option on the roster. Anderson finished as a top-20 wide receiver in 2017, and if he isn't suspended, should have an even better year in 2018. I view Anderson's ceiling as a high-end WR2 in 2018, which is great considering his ADP (average draft position) is between 110-120.
Oakland Raiders – RB Marshawn Lynch
Beast Mode had one of the better "return to football" stories in NFL history. Finishing the 2017 season with 7 touchdowns, he's getting no love from fantasy owners heading into 2018. Lynch's current ADP is between 75-100, and he honestly should be going much earlier. Considering old-school head coach Jon Gruden has returned to the Raiders, and Gruden is going to want to "pound the rock," Lynch should be in for a solid RB2 season.
Philadelphia Eagles – WR Mike Wallace
With Eagles wide receiver Alshon Jeffrey now on the PUP, veteran Mike Wallace has an opportunity to step in and make some noise. Even though Wallace is on his fourth team in five seasons, he should likely step in and assume Torrey Smith's old role as a deep ball threat. His ADP is currently 165, which is about where you'd want to use a flier selection on Wallace.
Pittsburgh Steelers – K Chris Boswell
The Steelers really don't have any sleepers. So, for the sake of continuity, I chose their sleeper as kicker Chris Boswell. Boswell has finished as a top-12 kicker in three of the last four seasons. Even better news is that he's going undrafted in many leagues.
San Francisco 49ers – WR Marquise Goodwin
Despite having little to no impact while in Buffalo, Goodwin took his game to the next level in San Francisco last season. Considering he finished 13th in end-zone targets, and the addition of QB Jimmy Garoppolo, I see Goodwin easily being better than his current ADP of 96.
Seattle Seahawks – RB Chris Carson

To be honest, I don't want anything to do with the Seattle Seahawks, aside from QB Russell Wilson. But because I must, I'll go with running back Chris Carson. Seahawks' rookie RB Rashaad Penny is out for the reminder of preseason, which frees up the opportunity for Carson to run with it.. see what I did there? Anyways, Carson's current ADP of 115 is way too low for a potential starting running back. To be clear, I think Penny is more talented back, but you really can't pass this kind of value up when drafting in your league.
Tampa Bay Buccaneers – RB Peyton Barber
With RB Doug Martin moving on to the Raiders, the Bucs starting running back job is now up for grabs. With their being no lock for the job, my money is on RB Peyton Barber to win the job by the start of the regular season. I don't expect Barber to make any huge splashes, but he's a potential starting running back whose current ADP is between 150-160. At the very least, he will provide a quality flex or depth option for your fantasy team.
Tennessee Titans – RB Derrick Henry
If there's one player in all of fantasy football that excites me in 2018, it's Titans' running back Derrick Henry. With RB DeMarco Murray now off the team, nothing can stand in the way of Henry from having a great fantasy season in 2018. He finished with 7 total touchdowns in 2017, but I expect that number to double this season. His current ADP is around 40, but I could justify taking him as early as round 3. Drafting his backup RB Dion Lewis later on wouldn't be a bad move either.
Washington Redskins – TE Jordan Reed
My sleeper for Washington would've been rookie running back Derrius Guice, had he not been shut down for the year due to an ACL injury. Considering the limited sleepers on this team, I'll go with tight end Jordan Reed. Most fantasy owners likely have negative opinions of Reed, but his value of ADP 96 is too good to pass up. He is coming into the 2018 with a new quarterback in Alex Smith, who leaned a lot last year on TE Travis Kelce.
Well, that's it folks. Unlike mainstream fantasy experts, I plan to re-visit this article towards the end of the season, and see how I did. As always, if you ever want to talk fantasy football or need any advice, you can find me on Twitter @EvanBirchfield. Remember, when drafting in your league, ALWAYS go with your gut. Good luck!