Mock drafts are pointless endeavors made to waste time.
Here is my second attempt for the Falcons.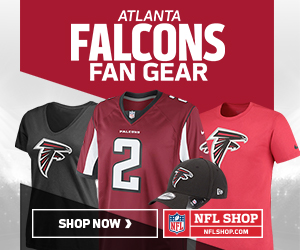 Be gentle.
LB – Rashaan Evans – Alabama
Alright, Falcons friends, prepare to freak, le chic, freak out!
DT Taven Bryan is the favorite to go in this spot, but the Falcons rarely ever do what I expect them to do.
So, being said, I will mock Rashaan Evans here, and officially set this mock draft ablaze.
So, why, Cory, why would you mock a linebacker here to Atlanta?
Well, the Duke Riley conundrum perplexes me, as I just don't know right now what on Earth he's going to provide to the team. He's very fast and has good football IQ, but he's also very poor against the run and struggles to tackle. His rookie year was marred by lackluster play, an occasional flash here and there on passing downs, and a knee injury that held him out during the team's best month of the season. I just don't know how much that all correlates with each other.
I can't get over Lance Zierlein's assessment of Evans, which describes him to be *exact* type of linebacker Atlanta likes.
Ascending linebacker talent who has the speed to fly around from sideline to sideline and played with an improved feel for the position in 2017. Despite limited playing time over his first few seasons, Evans adapted a "work while you wait" mindset that prepared him to for impressive performances in three consecutive national championship games. Evans is an ideal inside linebacker fit for a blitz-happy 3-4 unit, but he could easily fit as a 4-3 WILL with rush potential on sub-packages. Evans is an early starter with high-end potential if he can stay healthy.
We all think Atlanta will go for a defensive tackle in the first round, which makes me think they won't. It'll be like 2016 all over again, when linebacker and defensive end were the two supposed picks. The team took Keanu Neal, and blam, it worked out.
In this scenario, Evans is the new WLB, and Riley becomes a valuable special teamer and backs up Evans. He's given more developmental work, and perhaps could be groomed for more down the road. If the team really thinks Riley has a future as a starter, this won't happen, but after the team hosted Evans and Boise St. LB Leighton Vander Esch for visits, and was rumored to be interested in trading for Eagles LB Mychal Kendricks, it does appear there is some internal interest in at least seeing what's out there.
Here, the jaws hit the floor when Evans is the new Falcon, which also simultaneously gives them some really good depth at the position with Riley sliding down the depth chart.
DT – B.J. Hill – NC State
The Falcons appear to be enamored with Hill, and part of me wonders if he's their top pick right now to be the new defensive tackle. They've been linked to most of the top defensive tackle prospects, but Hill seems to be the one they've spent the most time with.
Hill's the kind of athletic prospect the team seems to love and fits the mold for the kind of DT Dan Quinn said the team was looking for in this draft class: "There are a lot of big guys somewhere between 280 and 300 pounds that can really move. Having that kind of versatility, where a guy can penetrate and get up field, those are the things that I really look for at the position."
This, again, feels like 2016, where the Falcons take the thing we all expected them to take earlier with their second-round pick, and Hill should be waiting for them at pick 26 here, unless they'd need to move up a few spots to get him, which I do think is a minor possibility.
Here, the Falcons follow the path of the last few drafts and take two defensive players with the top two picks. Evans would give the team a dangerous group of linebackers, and Hill would slot next to Grady Jarrett and give the Falcons a potentially-lethal group of penetrating rushers in the interior.
RB – Jaylen Samuels – NC State
The Falcons love them some versatility, which is why Samuels makes the most sense out of any of the prospects they've scouted so far that fall into this range.
Samuels could take out two Dirty Bird needs with one draft pick. The team needs a fullback, and needs some running back depth to go behind Devonta Freeman and Tevin Coleman, and could use an additional tight end to go with Austin Hooper, Logan Paulsen and Eric Saubert. They may also need a Coleman successor if he decides to go elsewhere in 2019 free agency. They could also use an additional wideout. Samuels has experience at all of those spots, and Atlanta could move him around like a chess piece across the offense. He's a young guy, so you don't want to get him too confused with too many spots, but playing the H-back in Atlanta's O does seem mighty intriguing for a guy with Samuels' talents.
If he's drafted to the Falcons, let's imagine he's the new leading blocker, and gets involved in the passing game and ground game as time goes on. He'd just be a good playmaker to have around that can do a lot. His versatility could be too enticing for Atlanta, making this third pick cover a lot of ground with a guy who can, well, cover a lot of ground. That's two straight picks from the Wolfpack, but they fill two major needs on the roster.
TRADE – DE – Breeland Speaks – Ole Miss
This pick could go a lot of ways, but the team needs more depth on the defensive line.
I think they'll bring back DT Ahtbya Rubin after the draft, to be honest, to give them a veteran presence at the position, and a run specialist. They could use another body at the edge to replace spell Takk and take a little pressure off of him (he's surely to get a lot of mileage next season, and does have a bit of an injury history that the team is going to have to be aware of). So, an edge makes sense here.
The team is said to like Breeland Speaks, but he's not likely to fall all the way down to Pick 26 in the fourth. Speaks has the, there's that word again, versatility the team likes out of its defensive linemen. Speaks can play inside and out, and won't have to do a whole lot early in his career with the rotation being what it is. The Falcons crawl up about halfway the board to get him, and, in the process, give up their 2019 fifth rounder to so to X team. Yes, yet another year with no fifth rounder. C'est la vie.
With Hill and Speaks in tow, and Rubin hypothetically back, the Falcons get some good talent to round out the trouble spots on the defensive line. This group looks more encouraging now.
T – Ty Sambrailo – Denver Broncos
Just so you'll visually see why the Sambrailo trade wasn't that big of a deal in hindsight. Did it cost them Michael Bennett? Who's to say. Probably. But, if you remove that from the equation, it's a fifth-round pick on a swing tackle. Worse things have happened.
WR – Vyncint Smith – Limestone
I like the pick for Smith here, which I did last time, so I'll keep it as it is. Smith can supplant the depth at the position while guys like Justin Hardy, Marvin Hall and Reggie Davis try to fill the hole Taylor Gabriel left. Smith would be the sixth receiver, and likely inactive on game day, but could take 2018 to develop for more down the road.
S – Afolabi Laguda – Colorado
The Falcons need some depth at safety now that Sharrod Neasman is seemingly out of the picture, so they go get a hometown guy in Laguda who grew up cheering for the Dirty Birds. The team has spent a decent amount of time with him for a seventh-round pick, and he could be Keanu Neal's backup, and contribute immediately as a special teamer. Depth is the goal in round seven.
(Er, well, 7 part two) QB – Tanner Lee – Nebraska
The Falcons give the Mr. Irrelevant pick to Lee, a guy they literally just brought in for a top 30 visit, and a quarterback they can groom on the practice squad (or on the roster as the stashed QB3) for more down the road. Perhaps he's Ryan's next backup when Schaub retires. Who knows. It's the last pick in the draft.
HAUL ANALYSIS
So, the Falcons add some talent to the last spots on the defense that might need it. Evans and Hill are immediate starters, and Speaks gets early reps in a rotational role. Laguda is also active for the season as a special teamer, so that's four new defensive faces that are active on game day. Not a bad way to go.
On offense, the pickings are a bit slim, but factor in Sambrailo, who, like it or not, has the inside track to be the swing tackle in 2018. Samuels is a little-bit-of-everything guy who simultaneously solves the team's fullback and running back/tight end depth problems, and Smith is a developmental receiver who could better learn how to be an NFL receiver with a year of coaching. Lee is around for the future.
It's got the potential to be 2016-level in terms of impact, if Evans really is as ready-to-go as Neal was, and if Hill has what the team must think he has to add to what Grady Jarrett already brings to the team. As long as those two guys perform, the rest is gravy with the shape the roster is in.
Photo from PFTLine
Resource for draft pool: Falcfans draft prospect tracker