Oops, I mock drafted again, I played with the board, got lost in the game, oooh, baby, baby,
Oops, you think I'm an expert, I don't even break down film, I'm not-that-good-at-this.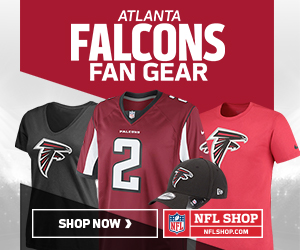 Here's my first mock draft of 2018. Feast on it, you jackals.
Cleveland Browns – QB – Josh Allen – Wyoming
Do you people honestly think this is going to go any other way? Allen is the quintessential quarterback that would get taken first in 1996, and there are much better quarterbacks available. But, this is Cleveland, and lots of smart, informed people are saying that their knees buckle at the sight of the unpolished "big arm, tall, white" prospect. This is the Browns, and they're never going to make a move that everyone nods their head in agreement, no matter who's running that Mickey Mouse organization. Allen's the first off the board, and the sad jersey at that random Cleveland restaurant grows longer. He won't play much in 2018, though, because Tyrod Taylor, so we likely will continue to have this conversation about if he's actually good or not well into 2019. Bully.
New York Giants – QB – Sam Darnold – USC
Darnold's going to have a better career than Allen will, and has a higher ceiling, so of course the dad gum New York Giants have him unexpectedly fall into their laps, and can ease him into the starting lineup with QB Eli Manning in tow (who is no doubt going to be in either a Jacksonville Jaguars or Denver Broncos uniform by the NFL trade deadline next season). Darnold will probably have a nice, long career as a G-Man, and win like two Super Bowls, even though he's not…that good…because life isn't fair, and the Giants always get more than what they deserve.
New York Jets – QB – Josh Rosen – UCLA
The Jets get Rosen, who will no doubt be the best quarterback at the offset of this class of signal callers, and poor Teddy Bridgewater will have to hang out on the bench once more, because there's no way the J-E-T-S-JETS-JETS-JETS sent the farm to Indianapolis to grab a guy who rides the bench in 2018. Rosen is getting a lot of Matt Ryan comparisons, and Rosen shows signs of life, so it's probably good he ends up in a media market that dissects its athletes like frogs in seventh grade biology. Oh, well, maybe not. But, the Jets will look really smart for a few weeks when Rosen's outperforming the other two guys in this draft.
Cleveland Browns – RB – Saquon Barkley – Penn State
There are two ways to look at this – Barkley is an electrifying talent and would easily be the most exciting thing to happen to this franchise since the Cavs won their championship, or when Joe Thomas did the weather. But, the Browns already have Duke Johnson, who is good, and Carlos Hyde, who is also good. This would give them ridiculous talent at the position, but it's the Browns, so they'll probably find some way to mess up a Barkley-Johnson-Hyde backfield. I'm already frustrated with that.
Denver Broncos – QB – Baker Mayfield – Oklahoma
John Elway won't be able to resist himself. Mayfield is the brash, sure-handed gun slinger Elway goes watery-eyed for, and no Case Keenum or future Patriot Paxton Lynch or ghost of Peyton Manning is going to keep him from getting such a prolific personality and talent in a Denver uniform. They'll play coy with taking this guard here, or this defensive end there, but c'mon. Baker Mayfield is probably going to be a Denver Bronco. He'll start by November.
Indianapolis Colts – DE – Bradley Chubb – NC State
The Colts are now a smart team, and the smart teams get lots of draft picks to move down and end up taking the guy they were probably going to take at three anyway. Chubb is a very good pass rusher and will probably have a very good career in Indianapolis, until he's jettisoned away at the end of his prime like all the other great Colts before him not named Reggie Wayne or Robert Mathis.
Tampa Bay Buccaneers – S – Derwin James – Florida State
The Buccaneers aren't going to take Quenton Nelson here, and it's going to be the funniest thing that ever happens in the history of the NFL draft. I will laugh so loud and hard, someone will come up to me and politely ask me to stop laughing so loudly. James is a really good player, but c'mon, Nelson's already got a gold jacket on. How do you pass on him here? Oh, because you have millions of dollars invested in J.R. Sweezy.
Chicago Bears – G – Quenton Nelson – Notre Dame
The Chicago Bears do that Abe Simpson hat walkaway gif and leave the first round with probably the best overall player in the draft. Mitchell Trubisky dance party dot gif.
San Francisco 49ers – CB – Denzel Ward – Ohio State
Somebody who apparently knows what he's talking about said that Ward will go here because John Lynch loves him, which is think is probably what will happen,  because I don't know, corners are important, and Ward will probably be a good player, and San Francisco has a lot of unfair goodness headed at them, their coach cost me a lot of happiness, and I'm just going to fold my arms and be kind of happy for him, whatever.
TRADE – Baltimore Ravens – QB – Lamar Jackson – Louisville
I imagine John Gruden getting bored, watching the draft, waiting for a trade to happen. Then, he realizes he's a literal NFL coach, and he calls Reggie McKenzie to try to convince him to trade down so this dang draft ain't so boring. The Ravens are a very smart organization who probably knows Joe Flacco will be playing elsewhere in 2019, and Ozzie Newsome's last first round pick sets the Ravens up with a QB for the next decade or so. Jackson is going to be a heck of a player, and smart people do smart things. And, Gruden slaps his knee, and hollers about how exciting that trade was to, I don't know, whatever scouts and interns are watching the draft with him.
Miami Dolphins – LB – Roquan Smith – Georgia
Smith is going to be the next Deion Jones, and Dolphins fans will decry the move because they didn't get one of the quarterbacks. They should also let Smith rewrite the Dolphins theme song, because it is quite possibly the stupidest aquatic Rankin and Bass theme song for any sort of sports team that's ever been assembled, and that includes the frat-bros who throat-yodel "Sweet Home Alabama" at Crimson Tide football games. I don't know if Smith can write music, but anyone could write something better.
Buffalo Bills – LB – Leighton Vander Esch – Boise State
Nobody let the Bills trade up in the draft, because everyone hates the Bills, and they are nerds. Now, the Bills are stuck with A.J. McCarron and the kid from Northwestern who started that one time right now (correction: it is Pittsburgh, but it feels like Northwestern, doesn't it?), until they take Mason Rudolph with the 23rd pick, because that's who Pittsburgh was looking at, because, c'mon now, people totally cheat off the smart teams and what they're doing. But, Sean McDermott takes the Luke Kuechly clone here, because Buffalo doesn't have a good MLB right now, and he saw how it can go in Carolina when you have one of those.
Washington – CB – Minkah Fitzpatrick – Alabama
How on Earth are they still called what they're called? Sincerely. This is 2018. I get the political climate we're in, but c'mon folks, are you kidding me? Are you kidding me?! I'm not saying it!
Sigh, I know there are a lot of good people that work for that organization, but Dan Snyder's a living Cabbage Patch Kid. They'll take the best corner available since they sent one of their really good ones to Kansas City for Alex Smith. Josh Norman and Minkah Fitzpatrick would be an electric corner duo for the Washington Change Your Names.
Green Bay Packers – CB – Josh Jackson – Iowa
The Packers are as good at finding cornerbacks as I am at resisting the dangerous glow of a Coke Float. But, Jackson's a really good prospect, and you figure it out eventually, Cheeseheads.
New York Giants (via AZ) – LB – Harold Landry – Boston College
Ok, so in my mind, the Arizona Cardinals are the team who eventually get Odell Beckham Jr., and pay a lot of draft dough (and trade one of their defensive players that James Bettcher really likes) to keep him away from the Los Angeles Monstars…eh…Rams. He can spend a year learning from Larry Fitzgerald and can be the franchise face from 2019 and on. The Giants pick up the team's 2018 first, and David Gettleman does his best Jerry Reese and nabs the G-Men their JPP replacement.
Oakland Raiders (via BAL) – DT – Vita Vea – Washington
Vita Vea feels like one of those guys Jon Gruden would spend ten minutes talking about in one of his Monday Night Football segments. "I tell ya, this Vita Vea, I like this guy. He's big, strong, and man, he gets after it. Vita Vea. He's going to have more tackles for loss than he's got letters in his name by the end of the season, that Vita Vea." You get where I'm going. 2018's Gruden Grinder-never-to-be goes to play for the man himself.
Los Angeles Chargers – DT – Da'Ron Payne – Alabama
The Chargers are the most talented team in the NFL to always find some way to go like 8-8 or 7-9. Payne will make them even more talented on an already-ferocious defensive line. It's going to be even more impressive when they go 8-8 or 7-9 again. A true feat of strength.
Seattle Seahawks – DE – Marcus Davenport – UTSA
The Seahawks traded Michael Bennett to apparently get more quiet, which will absolutely work, if overall defensive production is the silence they're looking for. Cliff Avril and Kam Chancellor might be done, which is a really sad way for that era of the Seattle defense to go out. Here, they see the best two safety candidates gonezo, so they take Davenport, and hope he can pair with Frank Clark to give the team Bennett/Avril lite. They'll still find a way to go 10-6 because Russell Wilson is a magician.
Dallas Cowboys – OLB – Tremaine Edmunds – Virginia Tech
Sean Lee is great, but the poor guy just can't stay healthy. Jerruh Jr. is pretty good at drafting, so the team gets Lee's eventual successor who can play all over the defensive middle. I can't think of anything quippy to say here. It'd just be a good pick.
Detroit Lions – DT – Maurice Hurst – Michigan
Hurst is probably the best defensive tackle in this draft, and he stays in-state so he can give the Lions a little hope, a flicker of happiness, a faint waft of winning ways. The Lions deserve something good to happen to them, man. These guys have been through so much. Barry Sanders *and* Calvin Johnson, and nary a playoff win to show for it? My goodness. Hurst is the best guy at the position to hit that team since Ndamukong Suh, so congrats, Lions fans. Matt Patt is going to take care of you. In the arms of the bearded, may you find, some comfort here.
Cincinnati Bengals – C – James Daniels – Iowa
Does anyone care about the Cincinnati Bengals? Do Bengals fans care about the Bengals? This feels like the most irrelevant franchise in football. Can you name more than five Bengals? Sincerely, can you? I can, but I'm a nerd. They need more help on the offensive line, and Daniels is good, but he's got to be a Bengal. So, sorry James. Get you some Skyline Chili when you get up there. I hear it's good.
Buffalo Bills – QB – Mason Rudolph – Oklahoma State
Ah ha! See! I told you they'd cheat! The Steelers worked Rudolph out, and reportedly are intrigued by him. The Bills catch wind of that, and what do you know, also are reportedly intrigued by him. Small world. The consolation prize to the draft's QB class, Rudolph might be pretty good, and he doesn't have to play right away. But, A.J. McCarron hasn't taken meaningful long-term snaps with a football team since he was at Alabama in the early 2000s, so Rudolph might join Rosen as a Week One starter. Huh.
Los Angeles Rams – WR – Calvin Ridley – Alabama
The Rams don't get Odell Beckham Jr., because life has to even itself out at some point, but go ahead and nab Ridley, who can go deep and has the potential to be a really solid WR1. Going from Alabama to Los Angeles would be such a transition when you think about it. Tuscaloosa to Hollywood. I don't know anything all that interesting to say here. The Rams are probably going to win the NFC next year.
Carolina Panthers – CB – Isaiah Oliver – Colorado
The Panthers are kind of boring, unless Cam Newton does something fun on the field, or wears a funny hat. They stole Dontari Poe from my team, so I'm still bitter about that. They need receivers, but they also need help in the defensive backfield, so Julio Jones, Mike Evans, Michael Thomas, DeSean Jackson, Mohamed Sanu and whoever the Saints take early prompt Oliver as the pick here.
Tennessee Titans – DE – Sam Hubbard – Ohio State
Mike Vrabel goes for a Buckeye in Hubbard, because the Titans are a bit thin at pass rusher in the…cupboard. I'm good at making rhymes, and at wasting your time, so please don't hit me with your clubb…oard.
Atlanta Falcons – DT – Taven Bryan – Florida
The Falcons get the most Dan Quinn player in the draft, and the two spend their first few moments together talking about speed and physicality.
New Orleans Saints – WR – Christian Kirk – Texas A&M
The Saints are evil monsters bent on world destruction, and are pretty good at drafting as of late, so of course they take the perfect WR2 to add to their offense. Thank goodness Drew Brees is 100 years old, and the team will soon fade into 7-9 territory once again after he retires, as it should be.
Pittsburgh Steelers – LB – Rashaan Evans – Alabama
The Steelers might not get Ryan Shazier back anytime soon, if at all, after his awful injury that rightfully changed the way players can and can't tackle. Evans is another Alabama linebacker that's going to have a really good career, so it makes sense.
Jacksonville Jaguars – TE – Hayden Hurst – South Carolina
Why the Jaguars insist on having 100 tight ends is anyone's guess, but they apparently want all the tight ends, and Hurst might be the first one off the board. So many tight ends. So many.
Minnesota Vikings – G – Isaiah Wynn – Georgia
How is this fair? Wynn is like maybe an All-Pro talent, but nobody likes taking guards early anymore, so he becomes a Viking. Kirk Cousins is still Kirk Cousins, to be honest with you, but man. Skol.
New England Patriots – OT – Mike McGlinchey – Notre Dame
McGlinchey is the most Patriots-y player in this point of the draft since Leighton Vander Esch is gone, so he goes to be Tom Brady's new blind side protector. He's Matt Ryan's cousin, so hopefully, he leaves the 28-3 jokes out of the Thanksgiving conversation. If he beats Matt to a ring, that's going to be an awkward Turkey Day from here on out.
Philadelphia Eagles – OT – Conor Williams – Texas
The Eagles really don't *need* anything at the moment. Theirs is the best roster in the NFL, filled to the brim with talent at every position. The city of Philadelphia does not, in general, deserve this football team. Ask the deceased lamp posts and other various poles after their Super Bowl win. So, they do the greedy thing, and get Jason Peters' successor, or the guy that replaces Lane Johnson when he goes to left tackle. Either way, it's good to be king.
BONUS – additional Falcons picks, because this is a Falcons website
R2 – DT – Harrison Phillips – Stanford
R3 – DE/DT – Breeland Speaks – Ole Miss
R4 – LB – Genard Avery – Memphis
R6 – WR – Vyncint Smith – Limestone
R7 – RB – Malik Williams – Louisville
R7 – FB – Nick Bawden – San Diego State
This is what I call the "load up on defense early, focus on offense later," scenario.
Phillips and Speaks fill specific roles in the defense – Phillips will be a run specialist early in his career, and try to fill a little of the void left by Dontari Poe and Ahtyba Rubin in run support. He won't be as good as either early on, but Atlanta can groom him in a rotational role. Speaks will take Takk's spot in the lineup that he manned as a rookie, and backup the prolific 2017 first rounder. He also can kick inside, like Clayborn did. So, the team gets two young, promising players that fill specific needs on the defensive line. Adding Taven Bryan, Harrison Phillips and Breeland Speaks all to the mix sounds awful good right about now, though all three will need time to develop. Avery is apparently a guy Atlanta likes, and is versatile. He could back up Deion Jones for now, and contribute on special teams right away.
Smith, Williams and Bawden fill specific roles, with Smith a speedster who could vie to return kicks, and be a gunner on special teams, and develop into a pass catcher down the road. Williams would play the Terron Ward role – he's a big, slower version of Tevin Coleman who could perhaps contribute as a blocker right away/be groomed for more down the road. And, well, Bawden's your new fullback, as Mr. Irrelevant isn't so irrelevant in giving Atlanta, as the link says, a versatile lead blocker who can contribute in the passing game.
Alright, folks, show me those claws. Commence to tearing this to pieces, like responsible football fans can and do.